We've just closed a £15m investment as part of our Series B round of funding. It's been led by CommerzVentures, along with our existing investors Octopus Ventures, Insurtech Gateway and JamJar Investments, who are continuing their support of By Miles.
This comes as a huge boost for us, just as we've now established ourselves as the UK's first pay-by-mile car insurance policy, making car insurance better for the 19 million lower mileage drivers in this country. We're going to use this investment to continue to grow – carrying on with our mission to bring modern, fairer car insurance to as many people as possible.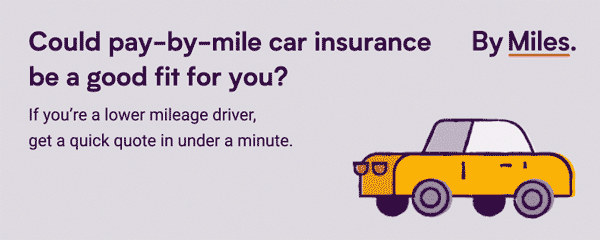 It's important to acknowledge the support of our members. Your feedback has been invaluable and your enthusiasm is infectious. In a competitive industry, we've set ourselves apart by building a community of drivers who are just as passionate about fairness as we are. Thank you for your continued support, it lets us know that we're on the right track and building something UK drivers really need.
Now more than ever, flexible insurance is essential. Times have changed and so have driving habits, so that really needs to be reflected in insurance premiums.
Off the back of this milestone, we thought we'd take the opportunity to look back at what we've achieved as a business since we closed our last funding round – and where this next batch of investment will take us.
What has By Miles been up to since receiving the last investment?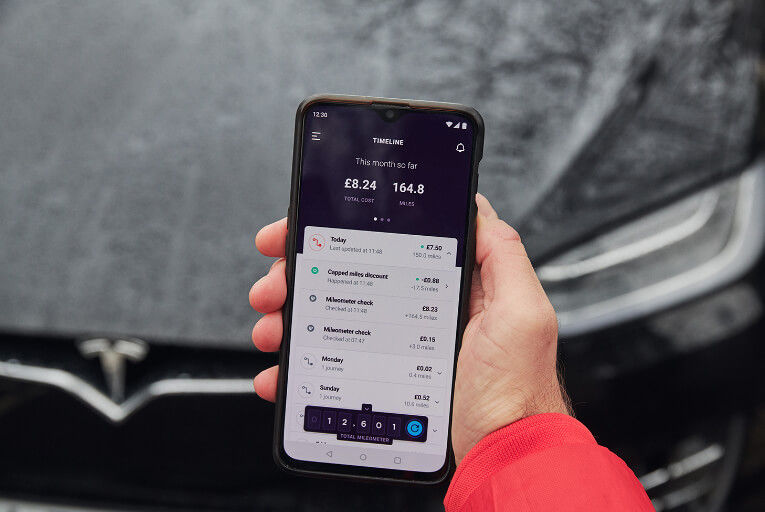 We've been busy. We ended 2019 by launching the world's first connected car insurance policy, making it available to Tesla owners first. We saw a very clear gap in the market for a car insurance policy that's especially tailored to Teslas, and wanted to reward eco-conscious drivers with a policy that fully suits their needs. We're welcoming more Tesla drivers to our policies all the time and their feedback so far has been really positive.
At the start of this year, we became the first UK insurtech to be directly authorised by the Financial Conduct Authority under Open Banking regulations. That means we can access a wider range of financial data to make our policies available to more vulnerable customers who may have struggled to get car insurance in the past. It's another way we're modernising the industry to bring fairer car insurance to even more people.
We also launched a new feature on our app that helps with congestion charges and ULEZ payments. After learning that drivers had paid £48.9 million in daily charges since the ULEZ came into effect in 2019, but a staggering £21.5 million of that was collected in late penalty fines, we wanted to help drivers avoid those entirely avoidable fines. Now, when our members pass through a ULEZ or congestion charging area, we'll send a notification at the end of the journey from our app, which reminds drivers to pay the fee before being hit with a late penalty charge.
With the benefits of pay-by-mile becoming clearer than ever, we launched our relaxed cancellation fees offer at the start of April. This gave people that were normally slightly higher mileage drivers the chance to try out a pay-by-mile policy while they're driving less during lockdown. Drivers can try our 'drive less, pay less' policies for three months, and if they find themselves going back to doing higher mileage after lockdown is lifted, can leave fee-free. Our existing members are experiencing the benefits of a pay-by-mile policy during the pandemic too, with many taking to their social channels to shout about their savings.
Something which is helping me out..just switched to @bymiles early march. My comparison were coming out at £420 ish. Bymiles was £180 upfront. Then i pay 3p per per mile. As im not going to be driving hardly at all for 3 months saves a fortune.

— Lynn Beattie (@MrsMummypennyUK) March 24, 2020
So where is this new investment going?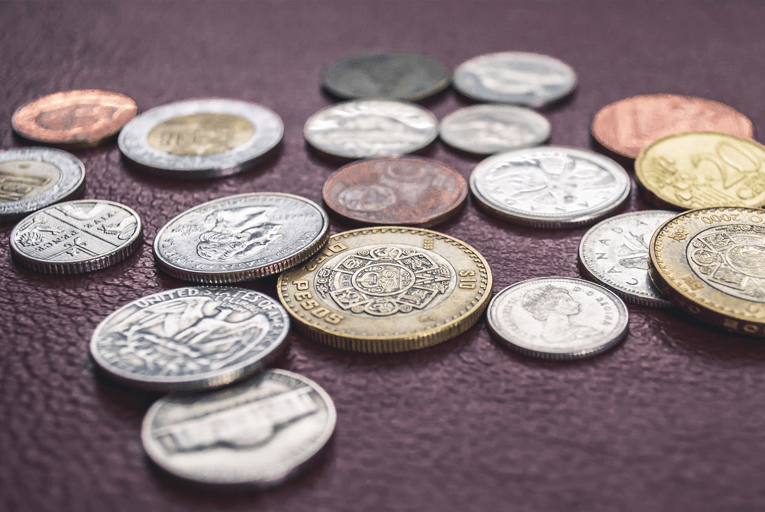 We pride ourselves on having a world-class customer services team (we've even won some awards). In 2019, we launched instant, self-service policy changes in our app and web dashboard, to speed up policy admin for our members and our support team. The new investment will allow us to expand the team further, improve training, and will mean we can automate even more of the existing team's daily work, freeing them up to focus on the really important stuff. The less time they spend on the day-to-day admin, the more time they can spend supporting members when they need us most.
There's a lot of behind-the-scenes work that goes into making our app and service a hassle-free (and dare we say it, enjoyable) experience for our members. Constant updates and improvements are being made, so the investment will allow us to grow our development team and continue to make life a little easier for our members, at least where their car is concerned.
What does the future look like for By Miles?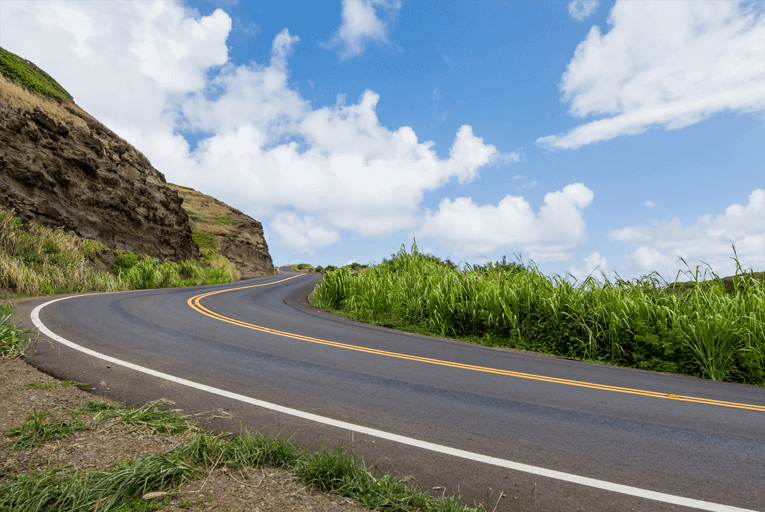 As you can probably tell, the future looks bright, and we're excited. Securing £15m in funding at the moment hasn't been easy, and we're incredibly grateful to the investors that are joining us on the journey to build out the future of pay-by-mile. We're proud to continue with our mission of making car ownership fairer and more accessible to everyone today, while making sure we're ready for what's coming tomorrow.
Now, more than ever, people deserve good customer service and a fair deal, so we're thrilled to get the opportunity to keep building on this. We had our biggest sales week in the history of By Miles last month, proving that people are looking for more flexible car insurance during these testing times. It's up to us to make it as easy as possible for them.
We've had some great feedback from our forward-thinking investors as part of this round. You can hear from a few of them below.
"Car insurance needs a shake-up if it's going to remain relevant in a world of semi-autonomous, connected and electric cars – and in the current climate, insurers can't ignore that drivers want more flexibility and fairer pricing from their insurers. By Miles is offering just that: a simple and transparent pay-by-mile model, exceptional customer service and significant savings via an easy-to-use app.
"Our job is to support the growth of companies with the potential to redefine and modernise insurance. I believe in By Miles we've found exactly that, and we're excited to be joining them on the journey to transform car insurance as we know it, forever."
Paul Morgenthaler, Partner at CommerzVentures.
"Making things simple is complicated. We've had the privilege of joining the team on their journey in early 2019, and have observed how obsessing over even the little things, can lead to an industry-beating customer proposition and experience. We really do believe that the team at By Miles are building car insurance as it should be done, and are excited to see what they will achieve over the coming years."
Malcolm Ferguson, Principal at Octopus Ventures.
"It is the skilful management and superb operational execution that give By Miles the ability to deliver on their vision. Their critical insurance metrics are strong, with a claim frequency below the norm for annual motor policies. By Miles are poised to scale rapidly, with a clear advantage for both the customer and insurer. Hailing the mainstream adoption of on-demand pricing to the sector."
Robert Lumley, co-founder, Insurtech Gateway.
"Having supported By Miles since their public launch back in 2018, we've been impressed with the speed at which their pay-by-mile policies have hit the mainstream. It's clear that their unique pricing model, backed up by solid tech and high level of customer service, is resonating with drivers everywhere, standing out in an industry that hasn't changed much in decades. We're excited to support them as they enter the next stage of their growth."
Jon Wright, co-founder, JamJar Investments.
We feel strongly that car insurance has to change to keep up with the modern world. That's something we've always believed, but it's a statement that has never been more true than it is right now. Times have changed, and if insurers aren't keeping up, they run the risk of being left behind. This investment is going to allow By Miles to continue to pave the way for modern insurance, one mile at a time.
We'd also like to take this opportunity to say thank you again to all of our By Miles members. Your faith in what we're doing can't be underestimated. It drives us (pun intended) to keep doing what we're doing and we never take your support for granted. We're still regarded as the new kids on the block in this industry, so to everyone that has bought a policy, referred a friend, sent us messages of support or simply spread the good word about By Miles, thank you. This funding will allow us to reach even more people and make car insurance fairer for everyone. Your encouragement hasn't gone unnoticed and we're forever grateful.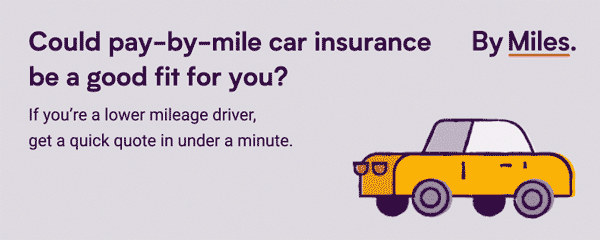 Get a quick quote for a pay-by-mile policy by clicking here, and see if you could make a saving in under a minute.