One in ten new cars sold in the UK are now electric, and Tesla is behind some of the most popular new models. Rather than sitting back and mentally logging that important statistic for a pub quiz, we're taking action, with connected car insurance.
Today, we launch the world's first connected car insurance policy. And Tesla owners, you can get to the front of the queue. We're supporting Tesla models first.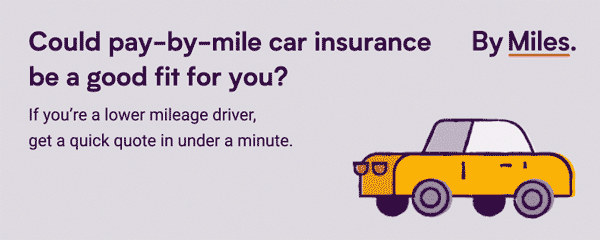 The insurance industry has long been talking about how it wants to work more closely with manufacturers to understand modern cars. And car manufacturers have also been investing billions of pounds into new, fully-connected cars that can share their data.
Our new connected car policy is the first car insurance policy in the world that uses data directly from a connected car to work out how much premium to charge.
We've chosen to launch this supporting Tesla vehicles first for two reasons:
Tesla is leading the way in automotive disruption. We wanted to make sure we're delivering the best insurance possible for these cars, getting a better understanding of what sort of impact their software features like 'autopilot' have on claims.
The price of car insurance for a Tesla in the UK can be astronomical.
Today, we're making sure that lower mileage Tesla drivers are finally getting a car insurance policy that's properly tailored to their needs. Teslas are extraordinary cars, so ordinary insurance just won't cut it.
We're proud to announce that these new policies for Tesla vehicles will be underwritten by La Parisienne Assurances (which is backed by Swiss Re). We're thrilled to be working with them.
How does pay-by-mile Tesla connected car insurance work?
Very simply, we think eco-conscious drivers deserve car insurance policies that reward rather than inconvenience them. You get a cheaper coffee when you bring a reusable cup, so why pay more for insurance when you're placing a comforting hand upon mother nature's weary shoulder?
As with our existing pay-by-mile policies, Tesla drivers can save more by driving less.
Tesla owners traveling fewer than 7,000 miles a year should be able to make savings compared with policies from the more old fashioned car insurance providers. It's up to you what to do with the left-over cash – maybe use the money to get a 'She's electric' tattoo in tribute to your car (or that Oasis song)?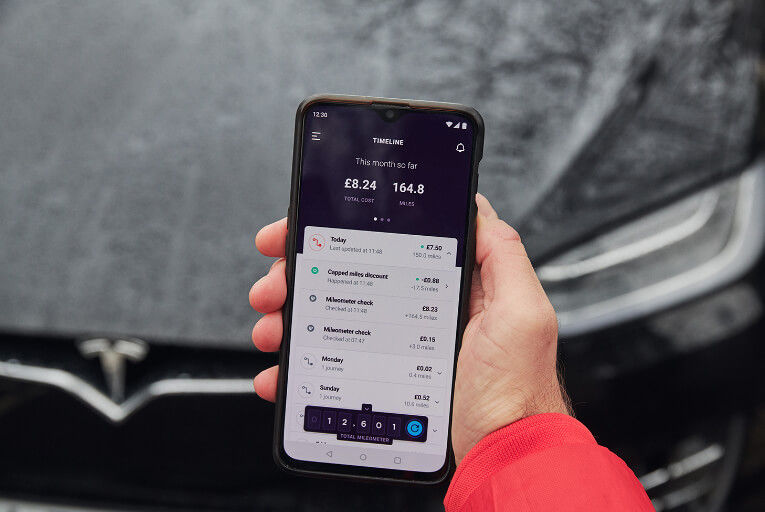 Is it complicated?
Connected car owners have an easy ride with a By Miles policy, as you won't need to install any new hardware, software, or even a Miles Tracker in the car. All you need to do is log into your By Miles account and connect it with your Tesla in a few taps to share your mileometer and location with us. That way, we can count your miles and even help find your Tesla if it's stolen. That's why we're calling our new policies 'trackerless'. It couldn't be simpler.
We'll also cover damage or theft of batteries and charging cables, and any repairs we make will be guaranteed for five years, using official Tesla parts at Tesla approved garages.
If you're nervous about using that 'Ludicrous mode', relax. While we of course encourage all drivers to drive safely and obey the rules of the road, as with our Miles Tracker policies, we'll never change the price of your insurance based on how you drive, only how far. Then we charge a monthly rate based on your overall distance traveled. As usual, it's all done 'By Miles', get it? Got it? Great.
Why should I care about connected car insurance?
This is the first time real time data from a car has ever been used to price an insurance policy.
Unlike Elon Musk bragging that the Tesla Cybertruck's windows are bulletproof, we think this one is a good idea. Our policy gives Tesla owners a glimmer of hope amidst a sea of limited car insurance options and expensive premiums. We're ahead of the curve and proud to be bringing real innovation that makes customers' lives easier in the insurance world.
We think this is the future of car insurance: policies that adapt themselves infinitely to the specific needs and risks of each driver. It won't be long before we'll be offering different rates for when a human is driving to when the car is driving itself…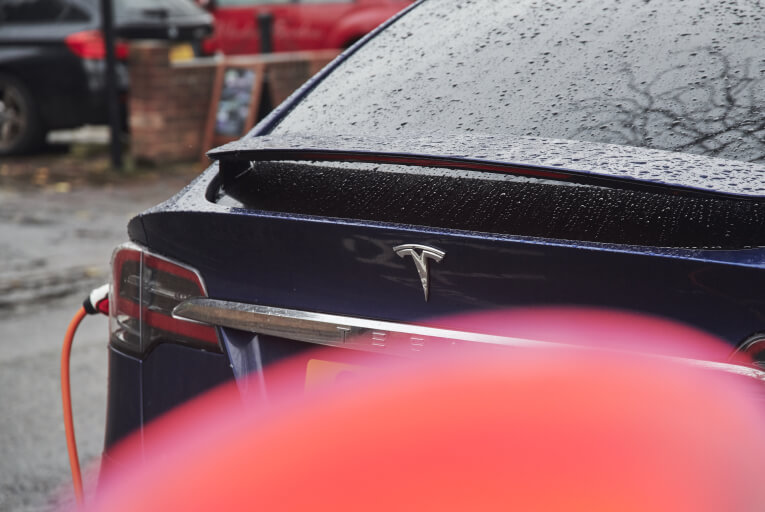 Simon Pardo from Surrey has been trialling By Miles' connected car policy with his Tesla Model S for the last few months. He said:
"It's not always been easy getting sensibly-priced insurance for Teslas in the UK. Connecting my Tesla to the policy was really easy and I've enjoyed keeping track of my daily miles. It makes my current car insurance look very old fashioned – and I can't wait to see what new features they cook up next!"
James Blackham, our CEO said:
"The insurance industry needs to catch up and launch policies as smart as the cars themselves. Our policy is the first connected car insurance policy in the world, and the first to offer pay-by-mile cover without the need for any external technology like a black box or smartphone. We're going totally trackerless.
Tesla drivers have been getting a raw deal on car insurance, mostly because the old fashioned big insurers don't understand their cars. But we think Tesla owners should be rewarded for making an eco-friendly choice.
We're offering UK Tesla owners who drive less than 7,000 miles a year the opportunity for fairer, more flexible premiums and a host of added extras that will do away with the many inconveniences the insurance industry inflicts on owners of connected or electric cars."
Olivier Jaillon, Chief Enablement Officer of La Parisienne:
"We're delighted to be partnering with By Miles to launch the world's first connected car insurance policy, and we're thrilled to be launching a policy that gives Tesla owners a chance to lower the cost of their car insurance. As an industry leader in innovation, we need to stay ahead of the game and create the insurance of tomorrow. Working with By Miles to create a really impactful and transparent product that will change the insurance landscape just made sense."
Sounds cool, but I don't own a Tesla. What about me?
No Tesla? No problem. You can still get pay-by-the-mile car insurance for your precious motor until such time as you win the lottery and use the money to be biologically altered to have the gift of personal flight (or actually buy a Tesla).
Oh yeah, we're still rated 4.8 out of 5 stars on Trustpilot, so that's nice too.
Get a quick quote today to find out whether you could save money with a By Miles policy.