Driving through central London is confusing enough without the added stress of trying to figure out whether you've passed through certain areas that require you to pay special fees or charges. Our new app update can help.
What is ULEZ?
The Ultra Low Emission Zone (ULEZ) is an area around central London where drivers have to pay a fee depending on the level of pollutants their vehicle emits when they drive through it, kind of like the Congestion Charging Zone. The good news is that it's resulted in a 20% reduction in emissions since its introduction in April last year, and nitrogen dioxide has also fallen by a third thanks to the scheme. 77% of all vehicles in the zone are now compliant with the tough emission standards, which means it's working. That's very good news for us all.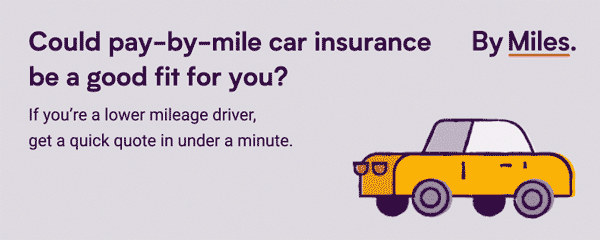 We've been spending some time learning a bit more about the ULEZ charges in central London. We started by putting in a Freedom of Information (FOI) request to Transport for London to see what the breakdown of costs looks like and, more importantly, to see if there was anything we could do to make things a bit more straightforward for our members.
The numbers are pretty interesting. Drivers have paid £48.9 million in daily charges since ULEZ came into effect in 2019, but a staggering £21.5 million has been collected in late penalty charges – many of these by motorists who may have had no idea the charge exists, or even how to pay it.
In one case, the highest number of penalties issued to one vehicle in the last eight months was 165. That means someone spent nearly half a year stumbling into the ULEZ zone (impressive as it's only existed since mid-April 2019) and either didn't notice, or just didn't care about the charge. A penalty is £160, or £80 for an early payment. This means that one unlucky driver had to pay a minimum of £13,200 in ULEZ charges, which is a bananas amount of money. It's an extreme case, but it's something we'd like to help our members avoid happening. If a late ULEZ payment can be prevented, we'll let you know using a new feature in our app.
Given that air pollution in central London and its surroundings is responsible for 9,000 early deaths each year, and more than 50% of that toxic air pollution is caused by vehicles, we welcome the ULEZ as it protects our lungs from the harmful effects of pollution. The ULEZ is set to cost drivers £213 million in its first year, but they're spending much more on improving air quality (around £800m), which is necessary for the future of humans living in the capital.
By design, the ULEZ payment deadline is pretty tight, meaning you have to pay by midnight on the day of travel (or the next working day if it's a weekend). That means you may need to up your intake of fish oil before every journey to increase your chances of remembering to pay on time.
There's also the potential for you to unknowingly enter a ULEZ zone and end up with a late payment that way, too.
How does this new feature work?
We'll send you a notification at the end of a trip to let you know that you've traveled within a ULEZ zone. Think of it as the digital equivalent of scribbling 'Phone Mum' on your hand when you notice the date during work and then realise it's her birthday.
It's all done through the By Miles app using the GPS information we have about the your journey. A notification will pop up at the end of your journey to remind you that you'll need to pay the ULEZ charge, along with a link to the TfL website for payments, so you can double-check what fees you owe for your car – because sometimes life can, and should, be as easy as that.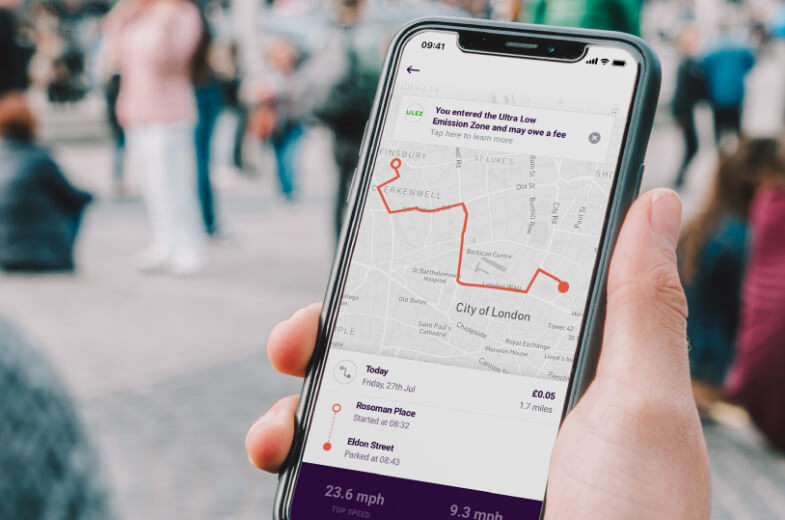 By Miles co-founder (and my esteemed colleague) James Blackham had this to say about the launch of our new feature when I spoke with him in the kitchen this morning:
"While the ULEZ zone is a positive step towards tackling climate change and improving air quality in the city, it's clear that it is causing considerable confusion among drivers in the capital. Many are unaware where zones start and finish, and the tight timeframe you're given to pay the fee if you accidentally pass through it is costing unsuspecting motorists millions.
The £21.5m issued in penalty notices won't help to get motorists behind what is an important mission so, after falling foul of the penalty charge ourselves, we wanted to give drivers a tool to help them pay charges that are owed and avoid a punishing penalty charge. Penalty charges won't educate drivers to make the air in the capital cleaner, they'll just annoy them and make them poorer – we're trying to raise awareness and make the process clearer, fairer and more effective."
The ULEZ charges are safeguarding our future. We think they're a great idea and totally welcome these kinds of pollution-reducing measures. Our aim is to bridge the gap between technology and the charges, resulting in a seamless payment process for everyone involved. The money saved from an overdue fee could be spent on so many wonderful things, such as experiences, memories and a giant ice cream on a sunny day.
We're not stopping our quest for a fairer driving experience there either, as we've also improved the feature to alert you when you owe different kinds of toll payments as well. You can now get reminders for the London Congestion Charge, Durham Congestion Charge and Dartford Crossing too.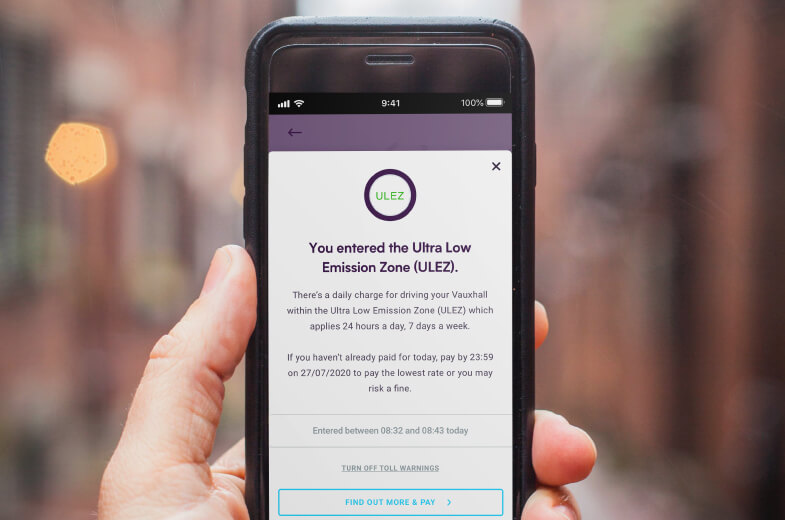 If you have any other toll roads or charges you'd like us to remind you about (ones that you have to pay for retrospectively), drop us an email any time at ask@bymiles.co.uk. We'd love to hear your thoughts!
If you're a By Miles member, check out the new feature on our app today. Just head to your notifications section to switch it on or off.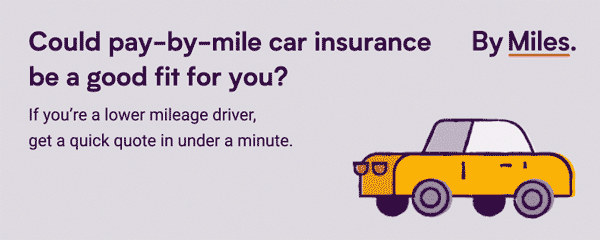 Not a By Miles member yet and wondering how you could become one?
If you drive under 150 miles a day, get a quick quote in under a minute and see if you could save.