It's that time of year again, and your car insurance policy is coming to an end. Don't be tempted by auto-renewing – find a price that works for you.
When it comes to renewing your car insurance, it pays to be proactive. Around 8 million people allow their car insurance to auto-renew every year. But by doing so, they could be hugely overpaying. MoneySuperMarket say that, on average, auto-renewing costs drivers £565 million in overpayments every year.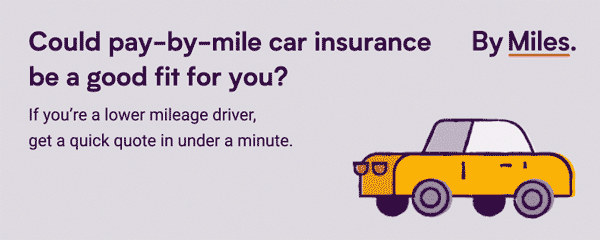 This is because many providers routinely offer their highest car insurance discounts exclusively to new customers. If you let your policy automatically roll over, you might be shocked to see your premium go up, while your insurer advertises lower prices to newer customers!
Traditionally, the only way to get a better price for your car insurance is either to shop around, or haggle with your insurer on the phone until they reluctantly offer you a discount (which only proves that they were overcharging you in the first place).

We don't think this is fair – and neither do Citizens Advice. They raised a "super complaint" to the Competition and Markets Authority last year, after discovering that 8 in 10 consumers who auto-renew their essential services are being overcharged in comparison to new customers. After all, why should you be penalised for being responsible and loyal?

Don't be one of the many people who get fleeced each year when renewing. Here's how to get a better deal.
Get organised – sort it out three weeks early.
If you're looking to get a car insurance quote for a new policy, start early. MoneySavingExpert found that the best timing to get the cheapest car insurance is three weeks before your new policy is due to start. If you leave it closer to the renewal deadline, then companies may judge you to be a higher risk (for being disorganised), and charge you more.

You should usually get a renewal quote through from your existing provider 28-30 days before it's due. Once you have this in hand, you've got a week to shop around, look at different policies, and lock down a good price.
Make sure you're comparing like-for-like coverage.
When you're comparing policies side-by-side, have a look through the small print to determine that they're both offering the same thing. For example – is it fully comprehensive? Does the price include any extras, such as No Claims Discount protection?  

A policy that is cheaper upfront might not always be cheaper in the long run, if it doesn't pay out when your car is damaged.  

At By Miles, we include No Claims Discount protection with every policy as standard, at no extra cost. That means it won't go down, even if you make a claim with us.

Often, policy documents can be so stuffed with jargon that it's difficult to even know what you're getting. If you're struggling, you could use our A-Z of car insurance jargon to help decode it.
Believe it or not, some insurers will actually charge you a renewal fee just to renew your policy! Make sure you check your policy documents carefully so you can take that into account when calculating how much your renewal will be.

Many insurers also charge fees for making any changes to your policy. This means that if you move house, change jobs, or switch cars, then as well as paying for any difference in price, you'll also have to pay your insurer a fee to amend the details for you. Bear that in mind when you're figuring out which policy will be the cheapest for you.

It's worth noting that at By Miles, we will give you three changes to your policy per year, without any fees.
Check the mileage you've estimated.
Are you one of the many drivers who is overpaying for car insurance because they overestimated what their annual mileage really is?

Predicting your annual mileage is tricky business – drivers often overestimate, by an average of 15%, because they're worried about guessing too low, and being penalised by their insurer. But this can result in paying too much for car insurance.  

If this sounds like you, you could benefit from a pay-by-mile policy with By Miles. Thanks to our Miles Tracker, once they've paid to cover the car while its parked, our members only pay for the miles they actually drive.  
Don't opt to pay monthly (unless you're with By Miles).
Most insurers will slap hefty interest on top of monthly fees. This means that if you can, it's almost always cheaper to pay for your insurance annually, so try and make sure you're lined up to do this when you're renewing.

Of course, this isn't something that By Miles customers have to worry about. We charge our members a fixed premium at the beginning of their policy that covers their car when it's parked for the year, and then we just charge them for the miles they drive (with no added interest) each month. So, if you drove 50 miles in July, you pay for 50 miles in July. It's a more flexible way of paying, without the hidden price tag.
If you're a young driver…
You might find it tricky to get affordable quotes, but there are still a range of different options out there for someone just starting out on the road. You don't necessarily need to go with the sky-high prices quoted by some traditional car insurance companies.

If you're not already on one, you might want to consider a 'black box' or telematics policy. These policies track how you drive, so you can save money by being safer and more responsible in your car.

MoneySupermarket found that young drivers save an average of £151.25 on their insurance by installing a black box in their car.

At By Miles, our Miles Tracker is a box. It's also black. But unlike these policies, which monitor how you drive, we only track how far you drive.

Unfortunately at the moment we can only insure drivers over the age of 25, so be sure to get a By Miles quote once you've reached your 25th birthday.
Read reviews online.
Perhaps this is already second nature to you, but the best way to get a feel for where to spend your money is to read first-hand reports from customers themselves and see what the service is like.  

Time is money, so it might not be a good idea to get locked into a year-long policy with a company that never answers the phone or takes ages to respond to your requests for help. Check out Trustpilot to get a real sense of how you'll be treated when that happens.

It's also worth checking if your provider has won any awards – perhaps they've even got award-winning customer service, or commendable plain English policy documents…
And above all, go with an insurer you can depend on.
First things first: insurance is about trust. You're paying for protection and support if the worst happens and you need help, so you need to feel comfortable with your insurance provider.

If your insurance provider hikes your price right up when you're renewing and then gives you a massive reduction when you call them up – what does that say about them?

Of course, if money is tight, you might decide the cheap price for car insurance with them is just too tempting. But if you don't agree with how they treat their customers (especially the ones that might not be as confident as you when it comes to haggling), then you can show them how you feel by leaving.

Most importantly – if you go with an insurer that can't be reliably depended on, even if they're the cheapest, remember that it could end up costing you a whole lot more.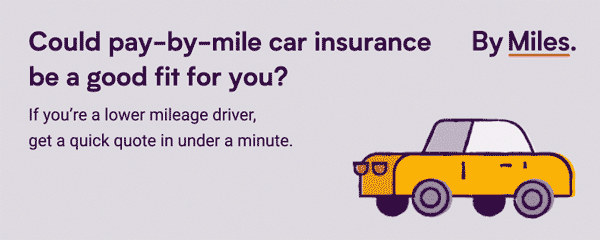 Why not get a quote today and see if you could save with a fairer, more flexible kind of car insurance?