Earlier this month, we were thrilled to win Best Car Insurance Provider and Best Insurance App at the Insurance Choice Awards 2019.
It was an honour for us to win in this category – as voted for by customers – against industry big dogs like Churchill, LV=, Admiral, Aviva and Direct Line. Given we only launched our first pay-by-mile car insurance policies in 2018, it means a lot to already have such a great deal of support for our new, transparent approach to being a car insurance provider.
So how did we do it? We don't want to blow our own trumpet – so we'll let our members do it for us. Here are six reasons why our members believe we're the best car insurance provider of 2019, each one quoting a real Trustpilot review of By Miles.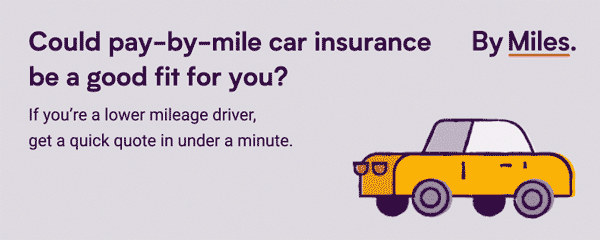 "Finally, an insurance company is putting customer needs first" – Demi
Something that comes up a lot in our customer reviews is the fact that we speak to our customers like human beings. We pride ourselves on our plain-speaking and personable customer service, and that means there's always a real person on the end of the phone (or your in-app live chat) to answer your questions.

In fact, we've even won awards for our customer service. In this blog post, our customer service maestro Faith explains how we do it: by saying what we mean, building trust, and always listening.
"Perfect for us single parents who need to budget" – Victoria
Our model of car insurance could save you money if you're a driver who clocks less than 7,000 miles per year. It could be that you have two family cars, and so don't use one of them very much. Maybe you find that it's cheaper to take public transport most days, and save the car for longer journeys. Or perhaps you're a single parent who wants to cut down on driving to save money, like Victoria.

And the great thing is, she's not the only single parent benefitting from a fairer way of paying for her car insurance. Another member, Masika, said the flexibility of our policies was a big selling point, with her first full month statement coming to £8.24 for 121 miles.

"I was showing it off like I'd been given an award. I think that is the first bill I have been happy to pay."

Our research into 2.5 million car insurance quotes from Money Supermarket found that 19 million low mileage drivers are being overcharged for car insurance every year.  

If you don't drive very much, then you might find our pay-by-mile policies are the cheapest option for you. To find out, get a quote today in under a minute.
"At last, a company with some common sense and fairness" – Gary
Fairness is a core principle of By Miles. We were founded based on the idea that low mileage drivers should pay less for car insurance. That seems fair to us.
"I like to know how much I have to pay every 4 weeks" – Kathleen
We built our and app and our Miles Tracker with transparency in mind.

You'll never get a surprise bill from us, because you can always see how much you've driven (and how much it will cost) in the By Miles app. You're in full control of your spending at all times. In fact, you can even use our Journey Planner to predict how much a journey will cost you before you do it.
"Engine fault diagnosis, geographic data and useful car location mapping for each trip" – Gordon
The many uses of the By Miles app don't end there. Like Gordon, you can use it to check up on your car's overall health – and if you are prone to losing your car in massive car parks (we've all been there), you can use the Find My Car feature to quickly locate it again.

All of this information is just for your benefit. We use the Miles Tracker to see how many miles you've driven (and so how much your monthly bill should be), but we never use how you drive, or anything else about your car, to price your premium.
"It helps me drive less, take transport more, keeping me fit and healthy" – Liann
Having a By Miles policy might even make you reconsider how much you use your car – and that can only be a good thing! Liann's not alone in saying that her By Miles policy has changed the way she thinks about driving those shorter distances.

Our member John told the BBC that he's "now of the mindset of thinking, 'Do I need to take the car?' Because not only will I be paying for the petrol, but I'll also be paying for the insurance."

And Ash, who told another newspaper: "I'm definitely more conscious of the question: 'Do I need to drive? But that has a double benefit, as not driving saves me a bit of money on my insurance as well as helping lower my carbon footprint."

As well as saving money, there are other benefits to driving less: you could find that it makes you fitter and healthier, like our members above, and you could also be keen to reduce your carbon footprint and air pollution.

As far as we're concerned, it's fine for you to drive less – in fact, the less you drive, the safer your car is likely to be. So unlike many other insurers, we're actually happy to encourage you to rethink your driving habits, and make the best choice for you. It's a win-win.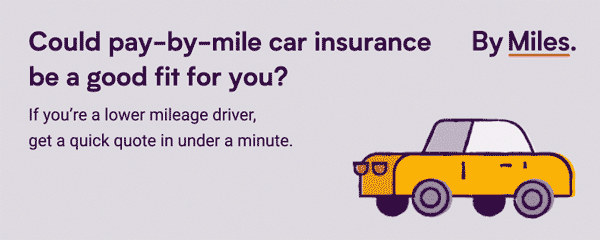 Why not get a quote today and see if you could save with a fairer, more flexible kind of car insurance from the UK's best car insurance provider 2019?