Last year, we won in the Insurance Choice Awards – being crowned Best Car Insurance Provider & Best Insurance App for the second year running!
But the company that won those awards last year and the year before was very different from what it is today. We didn't just sit back and feel smug about our trophies for the past twelve months. Instead, we've been listening to the feedback coming from our members and putting it into action. We're thrilled to have won two years in a row, but we're also more determined than ever to complete the hat-trick by using our much-valued members' input to make things even better.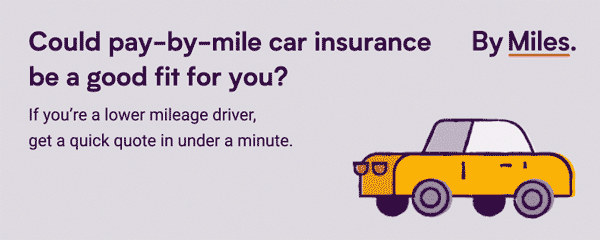 The past two years have been interesting year for everyone, ourselves included. The world descended into chaos and typical driving patterns inevitably changed for everyone. Luckily, the benefits of a pay-by-mile policy were clearer than ever. As our members adhered to Government guidelines, we saw the miles being driven on our policies drop significantly (which is good news for many of our members, who benefitted by paying by the mile – and not paying for miles they weren't driving).
But that particular advantage of our policies has always been in place. The concept of By Miles is built around making car insurance easier and fairer for drivers, so what else have we done this year to help make the experience of a pay-by-mile policy even better? How have we managed to win Best Car Insurance Provider and Best Insurance App two years on the trot?
We added a new feature to our app to help with congestion charges.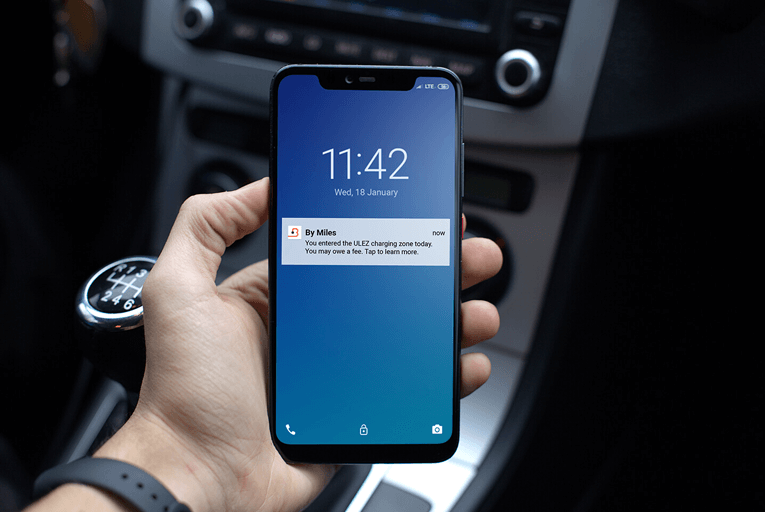 Nobody enjoys being stung with a late congestion charge fee, so we decided to do something about it. We were shocked to learn that drivers had paid £48.9 million in daily charges since ULEZ came into effect in 2019, but a staggering £21.5 million has been collected in late penalty charges – paid by unsuspecting drivers who may have had no idea the charge existed, or even how to pay it.
That's why at the start of 2020, we added a new feature to the By Miles app that notifies drivers after they've gone through certain road charging zones. You can get reminders for the London Congestion Charge, Durham Congestion Charge and Dartford Crossing too, with more being added soon. It's all done through the app using the GPS information we have about your journey. A notification pops up at the end of your trip to remind you that you'll need to pay the charge, along with a link to the website for payments, so you can double-check what fees you owe for your car, and avoid any pesky late payment fees.
We launched same-day cover for our policies.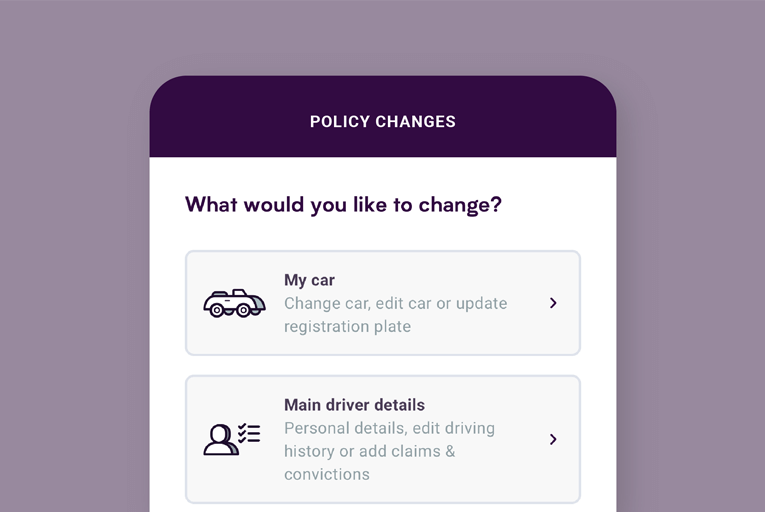 Drivers can now buy a policy that covers them from the moment their payment goes through. This also means that existing members can make changes to their policies instantly (and all by themselves using the app). A spontaneous car upgrade is now an even more tempting prospect as you can change your policy in just a few taps while you're standing in the car dealership about to be handed the keys to your new set of wheels.
It's something we've been working on after we got some much-appreciated feedback from our members saying that this feature would make life (and the car insurance process) easier. Last-minute cover is an inevitable in life, so we wanted to make that a stress-free thing for our drivers. With our same-day cover option and self-serve policy changes, the new policy start date can begin on the same day of purchase, right down to the minute it goes through.
We launched the option to split the upfront cost monthly.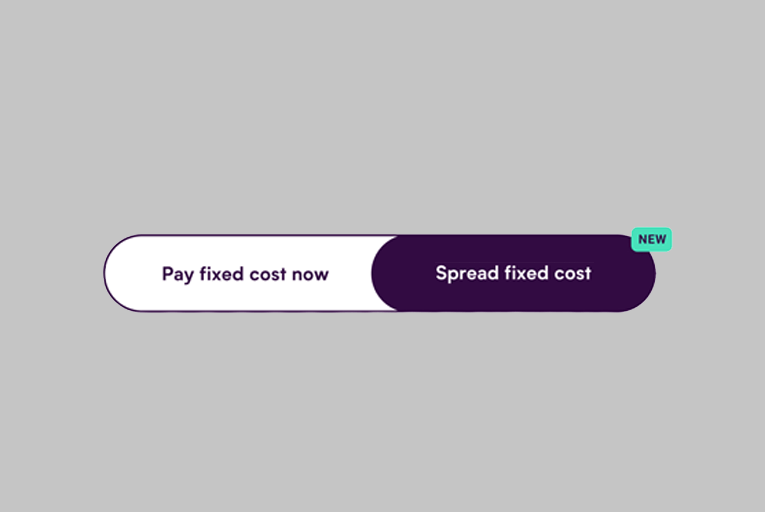 People often tell us that they like our pay-by-mile policies because of the flexibility that they bring. Rather than paying upfront for the year, you pay a lower fixed fee at the start of the year, then just pay for the miles you drive each month after that. But for some people, particularly those used to paying for their traditional car insurance on a monthly basis, the upfront cost was still too much to pay in one go. So we came up with a solution by introducing the option to spread the upfront fixed payment across the year.
Members can now pay for their car insurance with a fixed upfront cost, then spread the rest into fixed monthly payments along with the cost of their miles driven for that month. It gives drivers the same fully comprehensive cover as all our policies, but adds the option of spreading the initial fixed cost (to cover the car while it's parked) over the year as opposed to paying all at once when they're starting a new policy. It puts drivers in even more control of their spending, which is something we're very fond of doing around here.
We brought new underwriters on board so that we can offer cover to more drivers than ever before.
Our end goal hasn't changed from the day By Miles began. We want to bring fairer car insurance to as many drivers as we can, and we're starting with lower mileage drivers. At times, that can be tricky as restrictions from our underwriters can get in the way, so we're always looking for ways to keep our mission on track.
We welcomed new underwriters on board since we won last year, including Zurich, Wakam and Mulsanne, meaning we're now able to offer pay-by-mile car insurance policies to more drivers than ever. This benefits our existing members too, because the more underwriters we have, the more likely we'll be able to keep you on our policies if you decide to change your car (and the more likely we'll be able to cover your Refer A Friend's car too!).
We called for an end to be put to the low mileage penalty.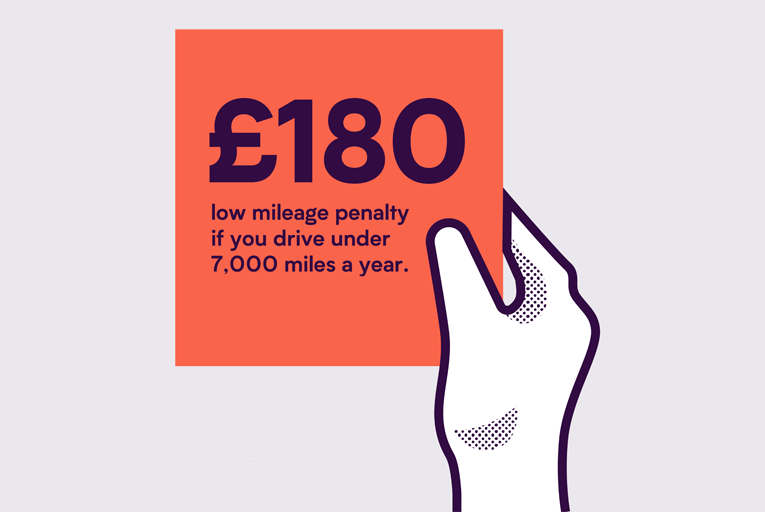 The low mileage penalty is something that's been unfairly punishing lower mileage drivers for a long time. Earlier this year, we published a report that suggests 19.3 million UK drivers are being overcharged for car insurance, simply because they don't drive much. The average UK motorist drives 7,090 miles a year – and if you drive under that amount, you'll end up paying an average of £180 more for car insurance than those who drive over 7,000 miles. We don't think that's fair, so our CEO wrote to other British insurers to encourage them to do their part in ending the low mileage penalty.
We're appearing on more comparison sites now, too.
Spreading the word about pay-by-mile car insurance is always at the top of our to-do list, and that's been made a lot easier by getting our quotes to appear on more comparison sites than ever before this year.
In 2020 alone, we went live on GoCompare, Confused, Experian and Honcho, meaning more people than ever have been able to find us. It's great to be appearing alongside some of the big-hitters in the car insurance industry as it gets our name out there and means more lower mileage drivers can see our quotes and consider paying by the mile (if the price is right).
2020 has been a big year for By Miles. We've been working hard behind the scenes to make the experience of a pay-by-mile car insurance policy as carefree as possible for our members, while continuing to reach as many new drivers as possible.
Winning two awards at the Insurance Choice Awards was unexpected, but we're immensely grateful. We're not in it for the glory, but these awards really matter as they've voted for by real people. If you've been kind enough to vote for us, thank you. You can see what we've been able to achieve with the help of your feedback, so please keep it coming! We appreciate your help and we're more motivated than ever to keep working hard for all of our members. Words are just words, so we'll repay you with our actions.
If you'd like to vote for us to win at this year's Insurance Choice Awards (and complete our hat-trick), you can do so here.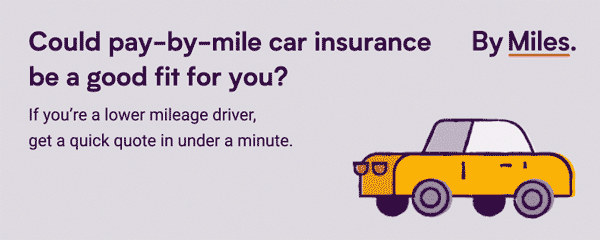 Fancy joining the pay-by-mile revolution? Get a quick quote for pay-by-mile car insurance in under a minute here.