While we got used to hearing the words 'Deal' or 'No Deal' being uttered more in parliament than you'd expect on a Noel Edmonds game show, the United Kingdom's transition period after Brexit has now officially ended.
What does that mean for you? Well, you need to be prepared if you're planning to drive in the EU now that a Brexit agreement has finally been made.
This article was last updated at 13:00 on Friday 8th January 2021 and is up to date with current advice. If in doubt, please be sure to check the official Government advice here.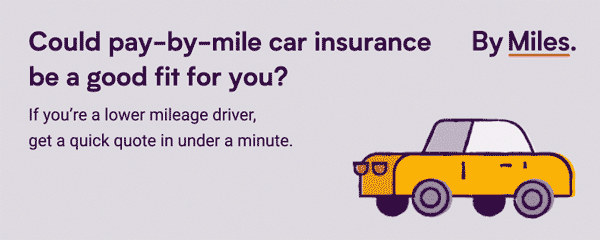 Firstly, what's the latest with Brexit?
You could be forgiven for thinking MPs were playing a game of the Hokey Cokey with the EU during their Brexit negotiations over the past twelve months. At last, the negotiators reached an agreement on 24th December 2020, just in time for Christmas. Here's the latest scoop (as of 8th January 2021).
The agreement sets out the rules that apply between the EU and the UK from 1st January 2021. The EU member states approved the agreement on 29th December 2020 and the UK parliament's approval swiftly followed on 31st December 2020. The plan is that the European Parliament will now approve the agreement in 2021. In the meantime, on 1st January 2021, a provisional application of the agreement took effect and the new rules came into play.
These rules cover lots of things, but most importantly for you (and us), that includes road transport.
So, how does this affect me?
It was initially thought that drivers might need an International Driving Permit to drive in EU countries after an agreement was reached, but Transport Secretary Grant Schapps has said that the UK secured an agreement with all 27 EU member states to recognise UK licences without the need for an IDP. This means that UK drivers can continue to drive in the EU, Switzerland, Norway, Iceland and Liechtenstein if you have a card driving licence issued in the UK.
If you've got a paper licence or one that was issued in Gibraltar, Guernsey, Jersey or the Isle of Man, you may need an IDP, which you can find out more about here.
The UK and Ireland have agreed mutual exchange rights for driving licences, so UK licence-holders will be able to move to Ireland without having to retake their driving test, and likewise for Irish licence-holders moving to the UK.
In spite of a Brexit deal being reached, the EU Commission is currently consulting on the UK's role in the Green Card scheme, so Green Cards will now be a legal requirement until further notice. This means that if you drive from the UK to the EU, you'll need to take a Green Card with you, to prove that you have valid insurance.
What is a Green Card?
A Green Card is evidence of motor insurance cover for when you're driving abroad. As the name suggests, it's traditionally printed on a green piece of paper and shows which countries you have valid insurance for, but thankfully you can now print it on normal white paper.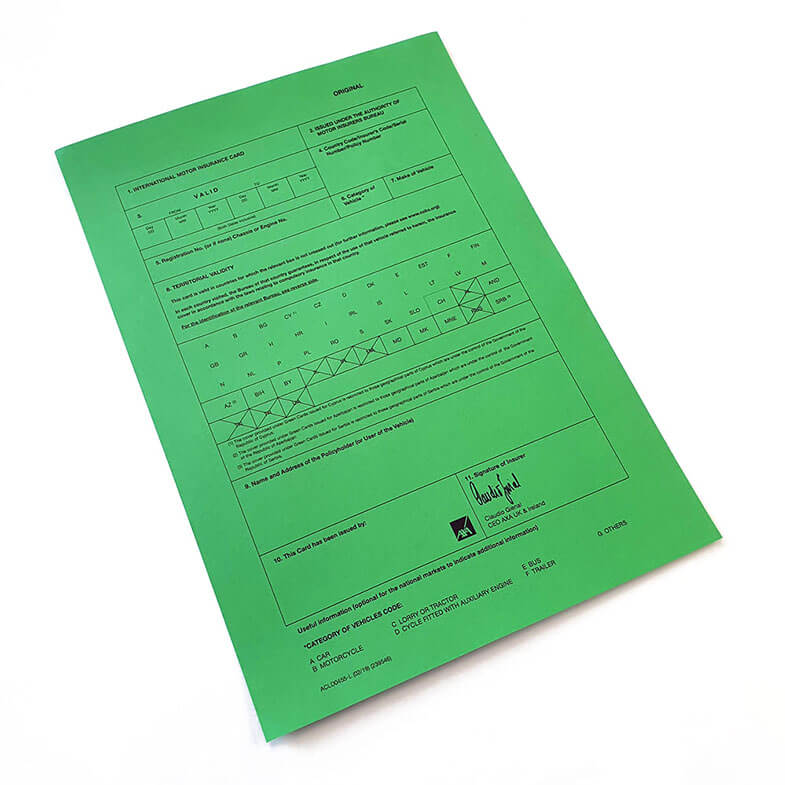 The Council of Bureaux (who administer the Green Card across the EU) still insist on drivers having an actual physical paper with the certificate on, which means that you can't just keep an electronic copy with you.
What are By Miles doing about this?
Once the EU has decided whether Green Cards are here to stay, we plan to introduce them into our app for our members, and we're already campaigning for digital copies to be accepted to give drivers one less thing to worry about.
Until that happens, if you're going to be driving in the EU during this time, and you've got a By Miles policy, you'll need to get in touch with us by email and we'll post a green card out to you. We'll need you to email us at greencard@bymiles.co.uk, confirming:
Your By Miles policy reference
The countries you'll be driving in
The date you'll enter these countries
The address you want it posted to
If you're with another insurer, you'll need to get in touch with them and request a Green Card. Make sure you leave plenty of time to apply for one, as some insurers are saying they'll require up to a month's notice.
Anything else?
Yes. As with driving in the UK, you should make sure all the usual stuff (MoT, tax, insurance) is up to date. If your insurance policy will renew while you're abroad, then you need two Green Cards (one for each policy).
You should also remember to carry your vehicle registration documents, and check if the countries you're driving through need any other special items added to your kit list – like a breathalyser, which is a legal requirement in France. Don't forget to stick a GB sticker on your car, too.
If you're going to be driving your car in the EU for less than 12 months, you need either your vehicle log book (V5C), or VE103 with you. This should show your most recent registered home address.
Again, it'll pay off to be well-prepared – it can take up to six weeks to get one of these if you don't have it to hand, so get it done today.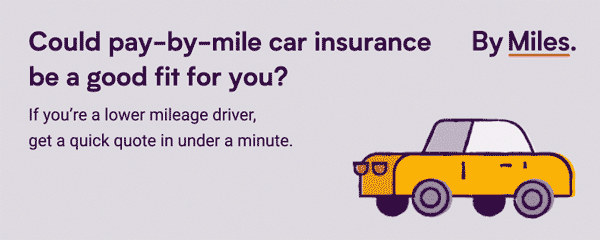 Still not switched to pay-by-mile? Get a quick quote here.