It comes as no surprise that the average annual mileage of UK drivers has reduced significantly during the unpredictable year that is 2020.
Inevitably, the nation's newfound working-from-home arrangements have contributed to this reduction in mileage. As workers parked up their cars in favour of opening up the laptop in their makeshift home offices, their mileage has plummeted now that the daily commute is no longer an essential part of their day.
But just how significant is this reduction in mileage? And what does it mean for the future of our roads?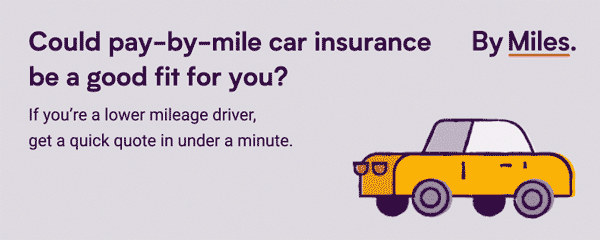 Annual mileage was already decreasing before the pandemic hit.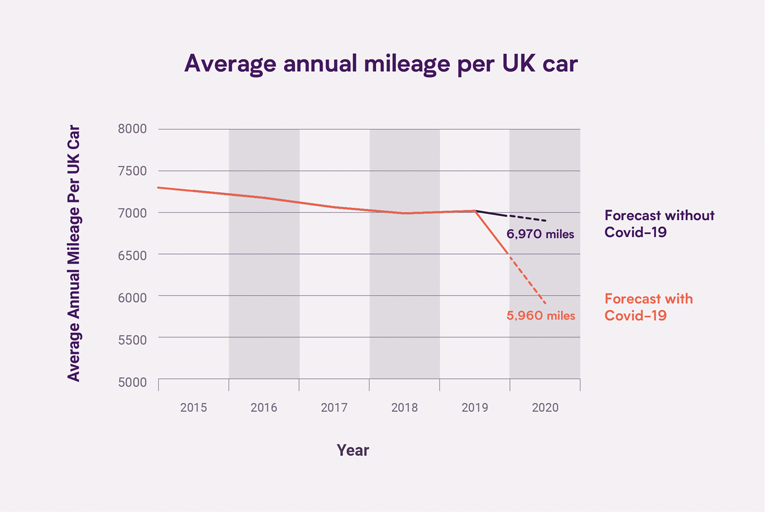 Year by year, cars in the UK are continuing to drive less. We've seen by just how much Britain's mileage has been steadily decreasing thanks to our analysis of official MOT data from the Department for Transport earlier this year.
Before Covid-19 hit, it was expected that the average annual mileage of a car in the UK would reduce to around 6,970 miles in 2020. But now that we find ourselves in the midst of an unprecedented global pandemic and a second lockdown, and we've seen the daily miles driven by our members reduce by a quarter since the first lockdown began, we project that the annual mileage will actually go as low as 5,960 miles per car in the UK. Clearly, the downward trend continues, albeit much steeper than expected.
We've surveyed UK drivers and learned that the number of people traveling to work by car has fallen by 3.5 million to 11.4 million, decreasing from a total of 14.8 million before Covid-19 happened. On average, commuters have been driving around 30 miles less each week, compared to their pre-lockdown mileage in March. Simply put, that's a lot.
The Government's advice to avoid unnecessary journeys has played a major role in this reduction in mileage, as drivers obeyed guidelines to only make essential car trips. Up to 26 million UK drivers are now driving less since the pandemic started.
48% of UK drivers have cut their mileage compared to the start of the pandemic, while just 7% feel that they are actually driving more since Covid-19 struck. The most popular reason for driving among those people was a reluctance to return to public transport over health concerns.
Adding to reduced mileage is the public's desire to find new ways to get around, with 34% saying that they've been walking more, and 28% now skipping the weekly supermarket trip in favour of convenient online shopping and delivery instead. While these small changes to everyday life may be temporary, it's possible that drivers' relationships with their cars will continue beyond the pandemic, as old habits morph into newer, more environmentally-friendly ones.
The daily commute has changed.
Working from home has transformed the driving habits of many, as they've seen their daily commute become temporarily obsolete. Before the pandemic, one of the most common car journeys for drivers was the everyday commute to work. Now that flexible and remote working arrangements have become a staple for many employees, these sorts of trips have drastically reduced.
On average, commuters are now doing 30 miles fewer each week compared to their usual mileage before the first lockdown came into effect in March of this year. It may not seem like much in these terms, but that adds up to a reduction of just over 1,500 miles a year for the average commuter.
With the shift to working from home proving to be a moderate success, it's likely that employers will explore this arrangement beyond the pandemic, as we've all learned that it's possible to work remotely and still get the job done (ideally to as high a standard as before – but perhaps with some more coffee breaks added).
How does this affect car insurance policies?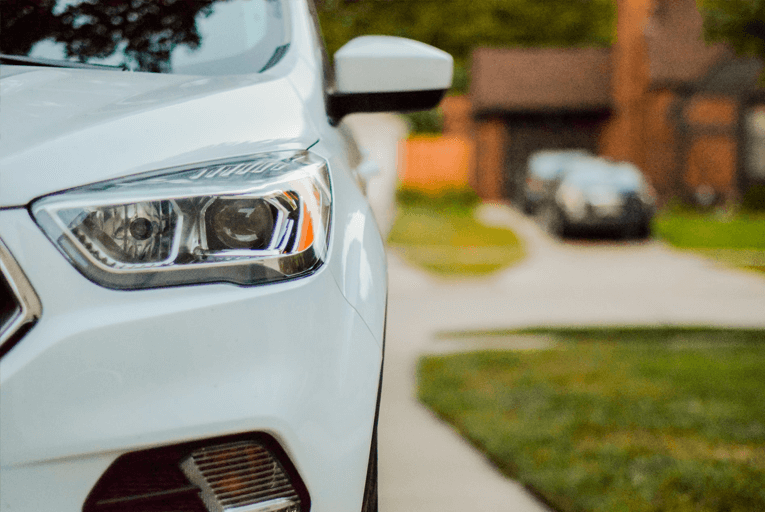 Taking into consideration the fact that we are now in the middle of a second UK lockdown, the downward trend in driving levels will likely continue well into 2021, as drivers reevaluate their driving habits and explore new ways of getting around prompted by lockdowns.
While the Financial Conduct Authority has called on insurers to review the value of their services during the pandemic, we urge drivers to get in touch with their car insurance provider to adjust their estimated mileage for the year and enquire about refunds from their premium. As the old saying goes, if you don't ask, you don't get.
If you're driving less than you estimated for the year, it's worth getting in touch with your insurer to talk about your premium. While it may seem like a daunting task, you're perfectly entitled to ask questions, especially during times like these. Everyone is adapting to the new normal, so use that to your advantage and be curious.
Of course, if you're on a pay-by-mile policy with By Miles, you'll only ever pay for the miles you actually drive, so if you find that you're driving less at the moment (and intend on keeping things that way), you'll pay less as a result. It's better for your wallet and the planet, so it's win-win.
UK drivers plan to cut their mileage long-term.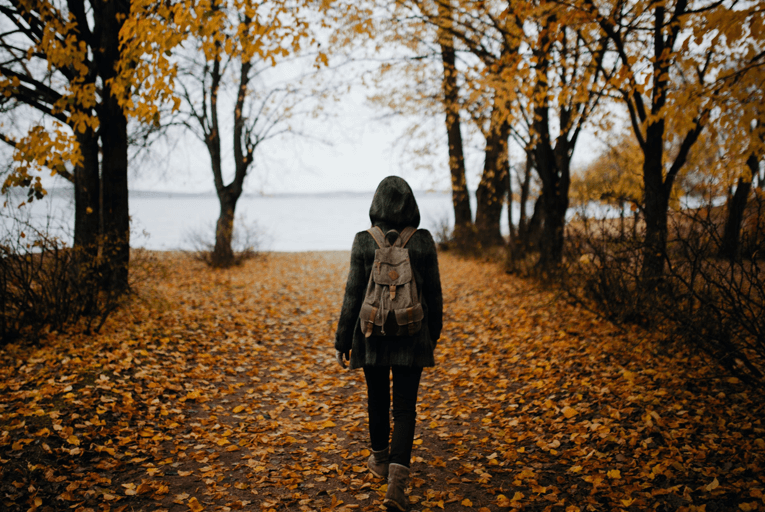 In July, we carried out a survey which showed that UK drivers want to reduce their mileage long-term, beyond the pandemic restrictions.
30 million drivers said they planned to cut down on their annual mileage in the next year, but 93% admitted that that would be a difficult task without some incentives to do so. Cheaper monthly car insurance premiums, improved public transport conditions and pay-per-mile road tax are ways to encourage drivers to clock up less mileage, but there's a lack of information being made available to the public about how to do so.
If drivers want to continue reducing their mileage, the responsibility is on them to research and implement everyday changes. With some official guidance, life could be a lot easier for everyone involved. We've seen the environmental benefits of reduced emissions during lockdown. It's only right that drivers are encouraged to continue reducing their mileage with financial incentives, and that falls on the shoulders of their insurers, our Government and the Department for Transport.
While we all hope for a return to a reasonable sense of normality in the coming months, the car insurance industry has an exciting opportunity right now to shape and inspire what this 'new normal' we keep hearing about actually looks like. We hope to see everyone playing their part in helping to shape a fairer and greener future for all.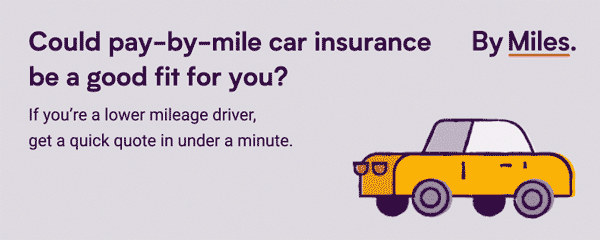 Driving less during lockdown? See if you could save money with a pay-by-mile car insurance policy. Get a quick quote in under a minute here.