Don't get caught out driving to the Champions League Final. Keep your shirt on, drive on the right and other top tips to stop you getting a red card on the road.
As tens of thousands of Tottenham and Liverpool football fans flock to Madrid for the Champions League Final this week, we're urging those who are driving not to fall foul of foreign rules of the road.
For fans, the shortest driving route is through France and Spain – in both countries motorists drive on the right. Yet, according to a recent survey we carried out, a staggering 62% of UK drivers mistakenly believe they drive on the left.
Carry a breathalyser.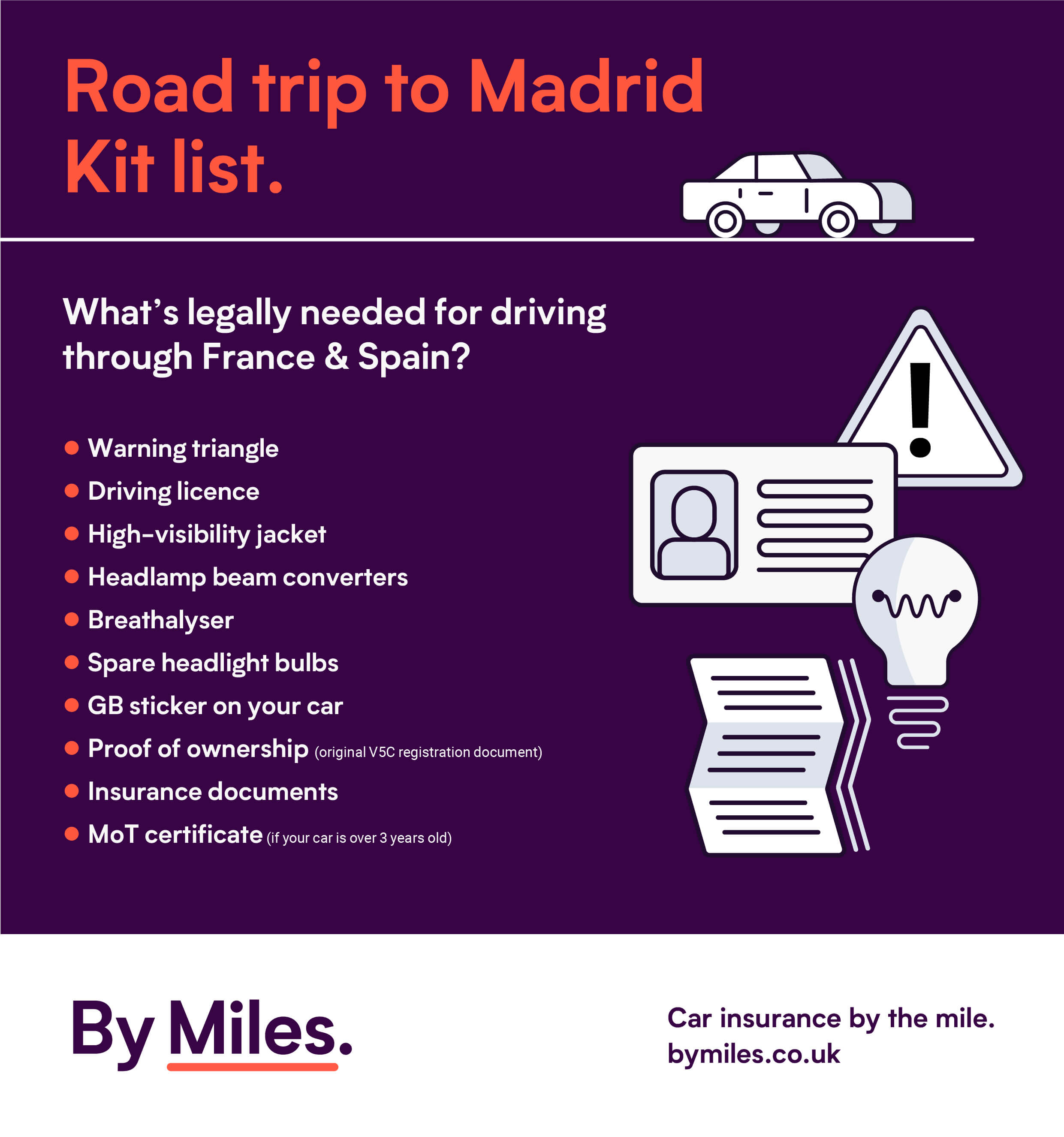 By law, motorists driving in France must carry a range of accessories in their car such a breathalyser, spare headlight bulbs and a high-visibility jacket. Failure to carry these items can result in on-the-spot penalties. However, only a fifth realise they'd need a breathalyser (22%) and just over a third (36%) of drivers surveyed knew that they needed to pack a high-visibility jacket for the drive.
Unusual driving laws – Keep your shirt on!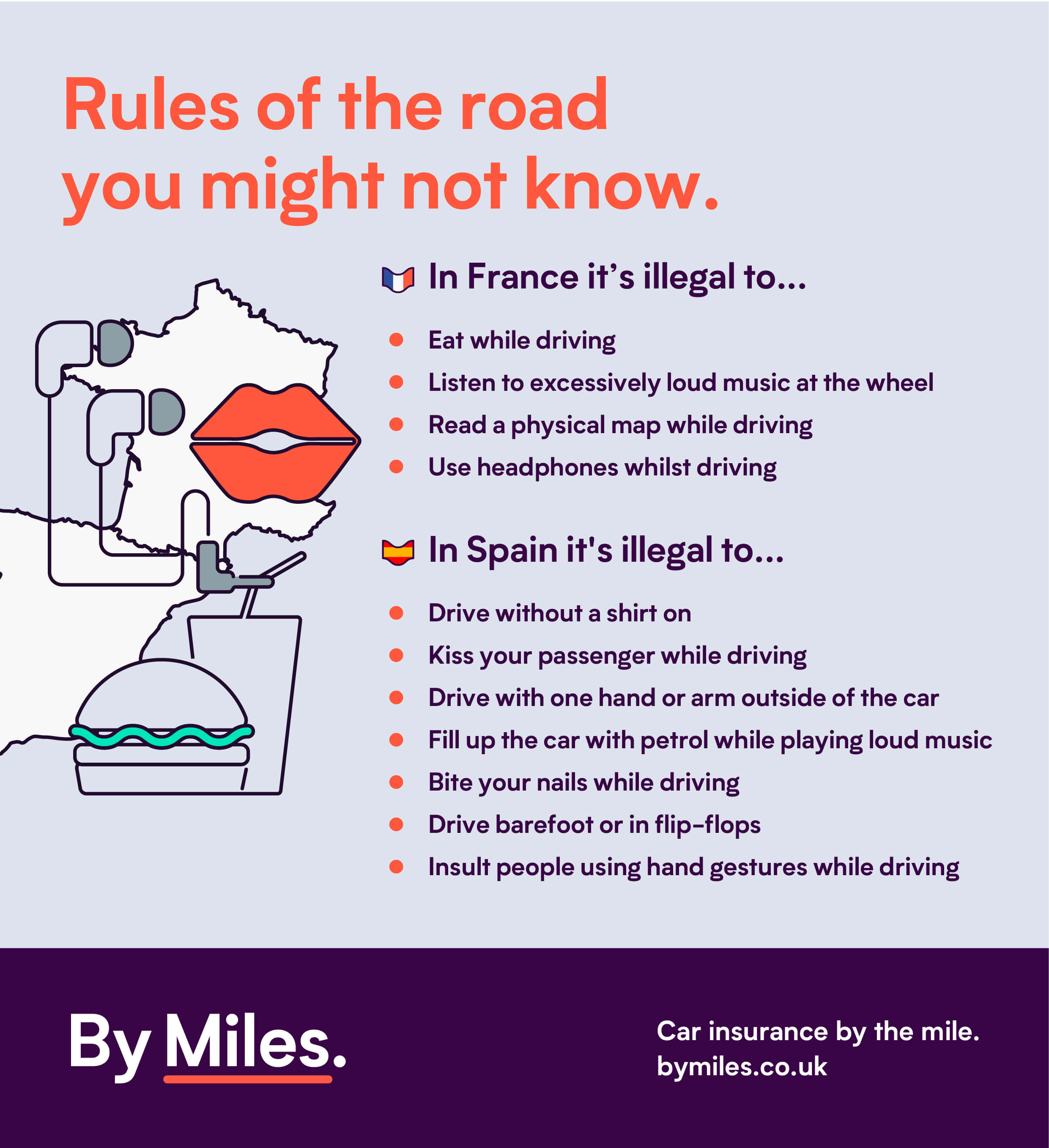 Travelling fans will also need to brush up on some of the more unusual driving laws to avoid being caught offside.
In Spain, much like footballers receive a yellow card for removing their tops in celebration, drivers can be fined up to €200 for driving shirtless. However, 91% of drivers are unaware of this rule. With temperatures set to hit over 30 degrees on match day fans need to be on the ball to avoid fines. Other laws drivers are unaware of are; no driving in flip-flops in Spain (91%) and no wearing headphones whilst driving in France (75%).
Those driving after the match need to make sure they allow more time than usual to sleep off any celebratory drinks. While the limit in the UK and Ireland is 0.8 milligrams per millilitre (mg per ml) – about one pint – in France and Spain it is 0.5 mg per ml, the equivalent of a small beer.
Mileage mayhem.
With fans expected to make a round trip of at least 2,000 miles, drivers are at risk of invalidating their car insurance by accidentally going over their annual mileage limit. With three quarters of drivers (73%) unaware of this rule and half (50%) underestimating the drive to Spain's capital city, accidentally invalidating their insurance is a real danger for many fans.
In the wake of these findings, we're calling for fans to contact their insurers to check they are fully covered for driving abroad, and to check their road-trip won't tip them over the top of their mileage limit.
Fans driving to the final this week must take the time to swot up on local driving laws or risk facing fines for being caught with their shirt off, literally.
There are simple steps football fans can take before setting off to protect themselves. Don't presume your insurer automatically gives you the same full cover you have at home when you're driving in Europe. Give them a ring to make sure you have the same level of cover – many drop to third party only once outside the UK.
Whilst you're on the phone, check your annual mileage cap too. While Madrid doesn't seem all that far away, road-tripping fans do risk clocking up too many miles on the journey and invalidating their insurance policies as a result. Motorists worried about falling foul of this rule would benefit from updating the estimated annual mileage on their policy, or better yet, exploring policies that don't have mileage caps.

For example, drivers on our pay-per-mile policy pay a fixed upfront cost to start their policy, then pay per mile they drive (which can be as low as 3 pence), but we cap the maximum charge for the day at 150 miles, no matter how far they drive, so they'll never get a nasty surprise.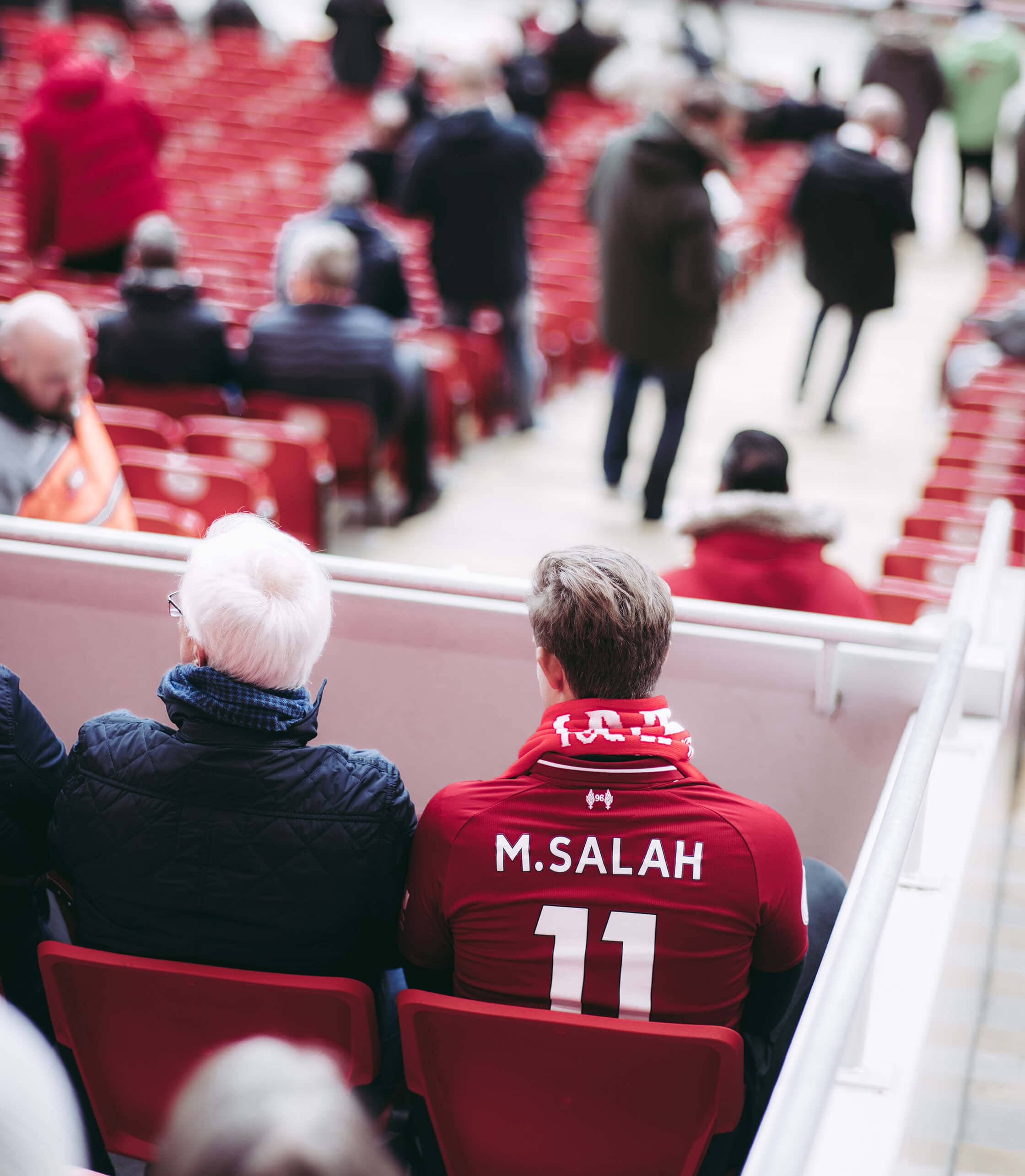 Travelling to the final by car? Here's some advice:
As Liverpool and Tottenham prepare to take their shot at the title in this week's Champions League final, thousands will be driving to Madrid to join the action. If you're one of these super fans, it's vital that you know the rules of the road – both in France and Spain – to avoid receiving a red card.
1. Bring a breathalyser.
Both France and Spain have a number of driving laws that will be unfamiliar to most Brits driving abroad. In France you must carry a breathalyser, warning triangle and high visibility jacket with you at all times – amongst other things! Before you set off, make sure to check you have all the compulsory items in your vehicle to avoid potential fines.
2. Keep your shirt on!
We all know that footballers receive a yellow card if they remove their tops in celebration. But not many of us, only 9% in fact, are aware that in Spain drivers can be fined up to €200 for driving shirtless. With temperatures set to hit over 30 degrees on match day fans need to be on the ball to avoid fines. Drivers must also make sure they don't drive in flip-flops when in Spain, and avoid driving with headphones in their ears in France.
3. Check your car is covered abroad.
Before heading off make sure you have a conversation about cover with your insurer. Not all will automatically cover you fully comp when driving in Europe – many may lower your cover level to third party only. When driving abroad you must always have your insurance documents to hand. With some insurers you will be available to access via your app, so just remember to download or print off in advance.
4. Monitor your mileage.
Check your annual mileage cap. While Madrid doesn't seem all that far away, you'll be doing a 2,000 mile round trip and if you accidentally tip over your annual mileage cap your insurance could be invalidated. There are tech solutions you can look into if worried – like pay-per-mile insurance – that let you pay as you drive and track your mileage in real time to help you avoid any nasty shocks.
5. Sleep off any celebrations or commiserations.
If you plan to have a few drinks to celebrate (or drown your sorrows) after the match, make sure you leave a long enough window before getting back behind the wheel. The drink driving laws in Spain and France are much stricter than in the UK, with the European countries enforcing a limit of 0.5mg (a small beer) verses our 0.8mg (a pint). Some black box insurers (like us!) even have a 'find my car' feature to help you locate your vehicle should you have forgotten which Spanish street you parked it down, after the night before.
We've also mapped perfect route for anyone driving to the final. Click below for the route that best works for you:Route map from Tottenham Hotspur Stadium to Wanda Metropolitano StadiumRoute map from Anfield Stadium to Wanda Metropolitano Stadium
And we've also created a roundup of all the laws you need to be aware of to make sure you're not caught offside by foreign rules of the road while you're getting to and from the Champions League Final.

Drive less than 7,000 miles a year? Try a fairer kind of car insurance.
If you don't drive much the rest of the year, pay-by-mile car insurance could be right up your street. Pay a small upfront sum for an annual policy, then just pay for the miles you drive each month – like a mobile phone bill.
Don't worry, if you do decide to head off on a spontaneous 2,000 mile round trip like many football fans, it won't cost the earth. With our capped mileage discounts, we'll never charge you for more than 150 miles a day.
Get a quick quote in under a minute and see if you could save at bymiles.co.uk