The UK is full of beautiful road trip destinations. We've pulled together a list of the places where you can (fingers crossed) expect the weather to play its part.
There are few things better than a bit of sun and a change of scenery. But you already knew that. If you could fly out to Hawaii for a week or five whenever you felt like it, you probably wouldn't be reading this right now – you'd be leisurely surfing to shore while sipping a Mai Tai. The good news is: you don't need to leave the country to take a break or to catch some sun – there's plenty right here on your doorstep.
We know that By Miles drivers tend to hit the road mostly at the weekend, and with 52 weekends guaranteed each year (not to mention eight bank holidays!), there are plenty of excuses for a road trip. Let's take a look at some of the sunnier UK destinations to visit by car.
Bognor Regis: The town to get a tan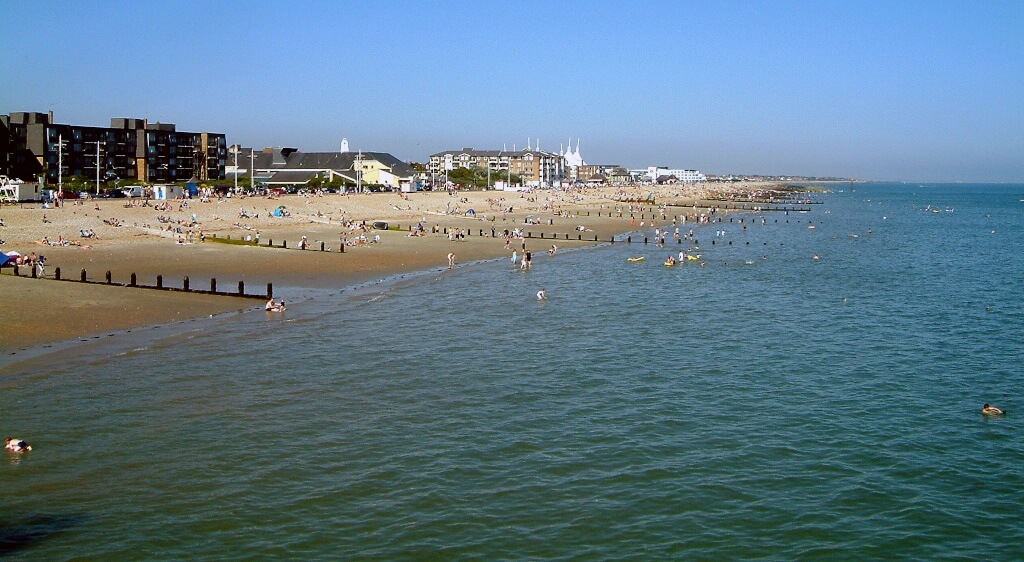 Photo by Martin Pettitt/CCBY 2.0
King George V may not have been a fan, but don't let his opinion sway you. On average, Bognor enjoys 1,902.9 hours of sunshine a year – a figure that makes it the envy of the rest of the UK's seaside towns. And there's more to its charms than weather.
Aside from the obvious attractions of the beach and its Victorian-era pier, there's Hotham Park. Just a 15-minute walk from the waves, this 22-acre site boasts beautiful gardens and wildlife, a boating pond, miniature railway, crazy golf course, playground, café and conservation area.
Bognor has its own museum and, if you like your attractions to have an educational flavour, nearby Chichester also holds an aviation museum, an ancient bath house and a planetarium – plus loads more family-friendly venues.
From London, you're looking at a two-and-a-half-hour drive, with the possibility of heavy traffic around the A23 and M25.
Eastbourne: A seaside contender
Bognor may have the most sun hours in the UK on average, but Eastbourne can claim to have witnessed the UK's sunniest month ever. Sure, that was back in 1911, but today Eastbourne frequently comes out on top in the UK in terms of sunshine hours logged during the spring and summer.
If you like a brisk walk, Beachy Head, Brilling Gap and Seven Sisters provide more than an eyeful of natural beauty. Redoubt Fortress provides a slice of history, while the local 'Fort Fun' – though offering less in the way of heritage – may strike some younger visitors as being more, well, fun.
Aberporth: Champion of Wales
Thanks to a few happy accidents of geography, this Welsh seaside town is a natural suntrap. The beautiful beach is a lovely place to relax, when the tide goes out there are rockpools to explore. And, though it's far from guaranteed, there's also a chance you might spot orcas and porpoises out in the sea.
If you don't find any sea creatures frolicking among the waves, you can at least be sure of getting some on your plate – with lobster and crab being local specialties.
Some routes to Aberporth may involve toll roads but you can avoid them using this road trip route planner.
Bristol: Cool, but not cold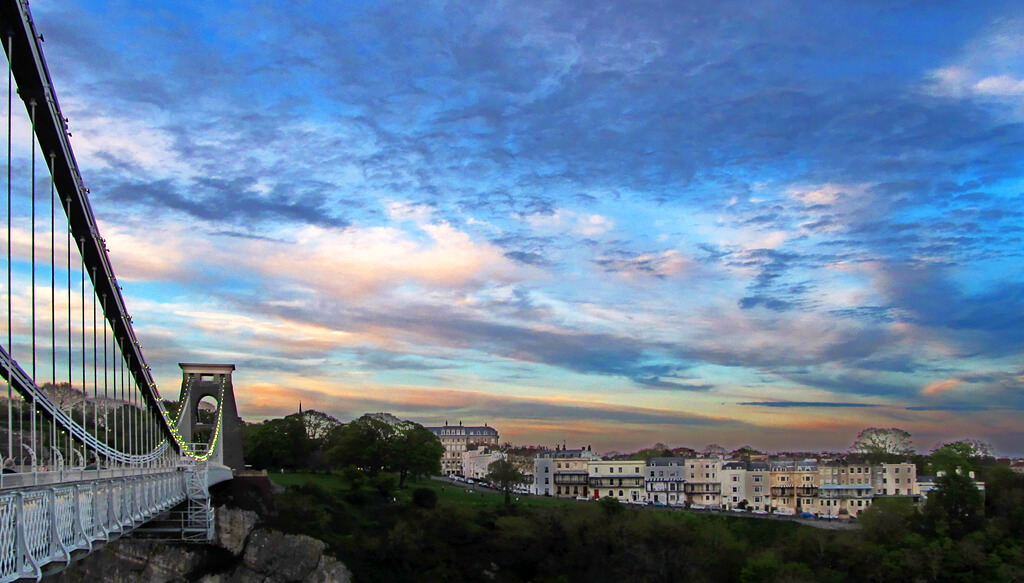 Photo by Andrew Gustar/CCBY 2.0
Bristol has long enjoyed a reputation as one of the UK's most-loved cities. It's not hard to see why, as it's home to a vibrant live music and arts scene (it's one of the few places in the world where the graffiti is jaw-droppingly artistic rather than molar-grindingly ugly).
Pair this with the picture-perfect waterfront spaces and iconic landmarks like the Clifton Suspension Bridge – and you've got a day trip planned.
On top of all this, it's also the fifth sunniest place in the country. If you're looking for a bigger excuse to plan a trip, the four-day Balloon Fiesta in August is spectacular.
A final bonus: if you're driving west on the M4 you'll have the opportunity to stop at the UK's best service station. What more can you ask for?
Oxford: Who needs a beach?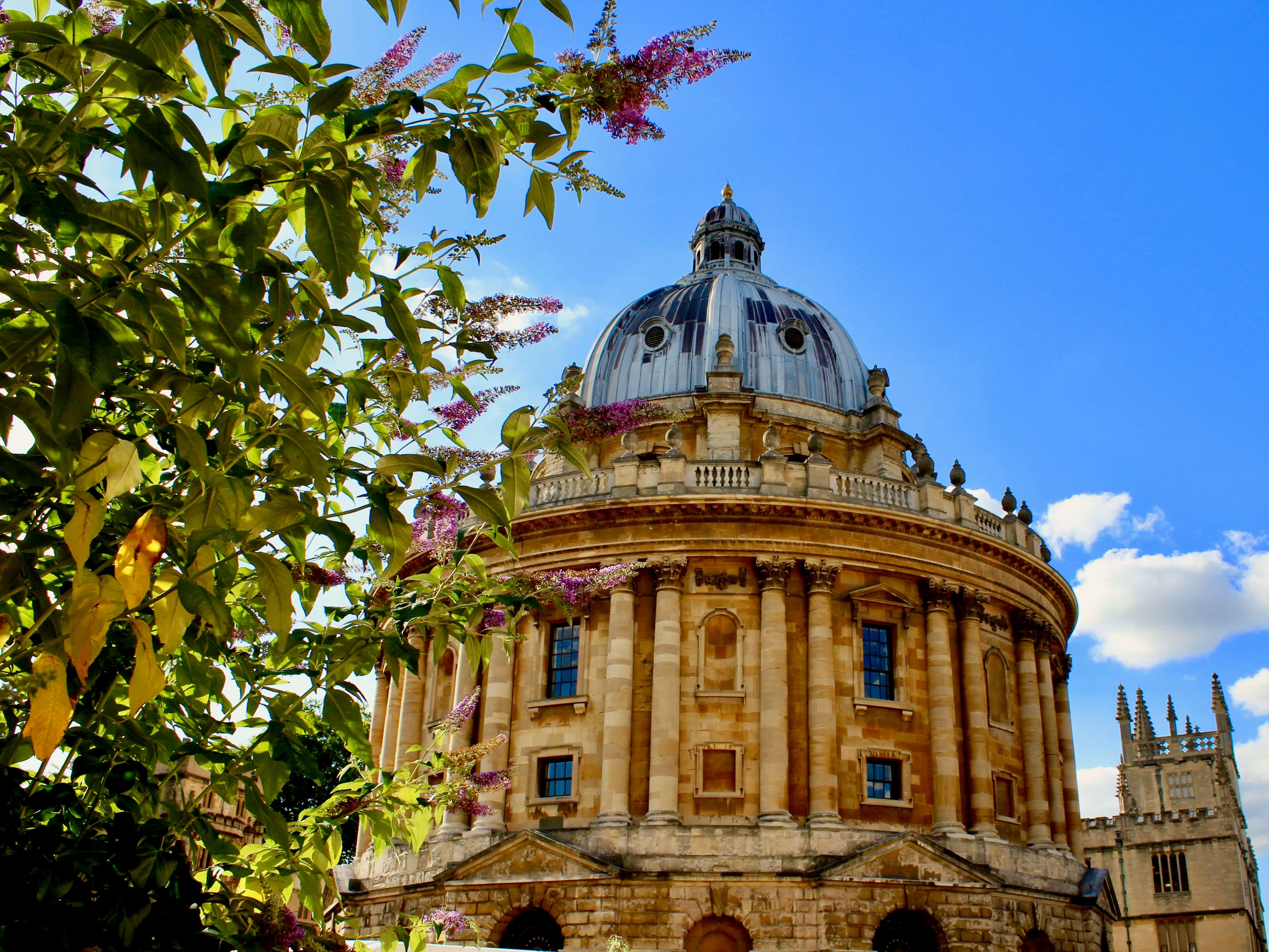 More dreaming spires than dazzling surf, Oxford may not be coastal but with its world-famous colleges and the nearby Blenheim Palace, it's a great place for a getaway. If history's not your thing, spend a sunny afternoon punting down the river Cherwell or wandering between the city's many independent bookshops and vintage clothing stores.
As one of the UK's hotter places, you won't want to miss the glorious weather while trying to find a parking space, which is famously difficult to do in the city centre. Fortunately, you don't have to. Use the Park and Ride service instead and save your miles!
St Ives: Surf and seals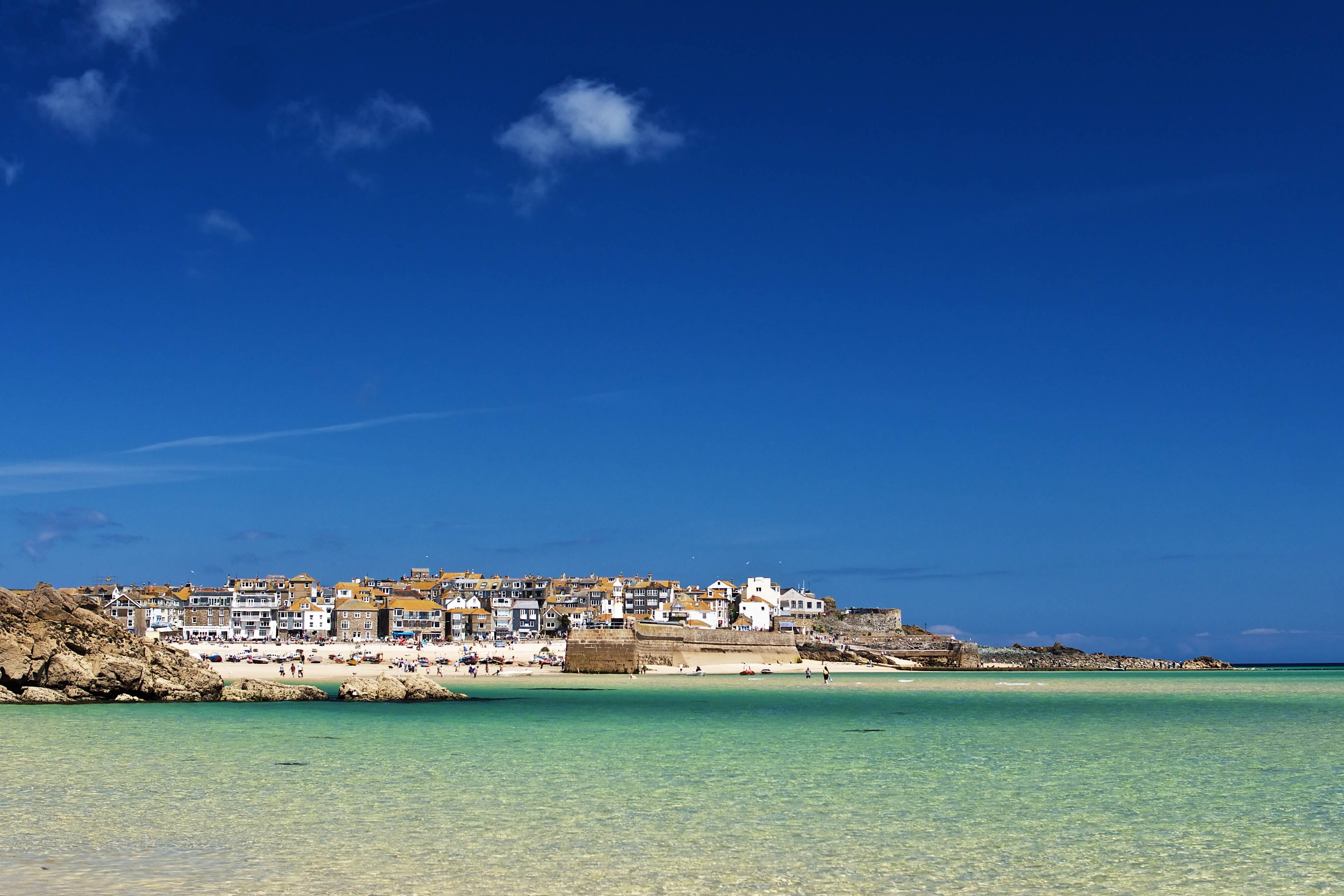 Photo by Nana B Agyei/CCBY 2.0
Located in Cornwall, St Ives is one of the few places in the UK that's known for its waves. So if you like the idea of surfing, it could be a great place to go if you're a fan of the sport or fancy learning.
If you'd prefer to stay on dry land, the Zennor Circular Walk is a super-scenic workout. Along the way, you may spot seals and, once the views have finished taking your breath away, you can catch it again in comfort at some of the local hostileries like the Tinners Arms. As well as food, drink and rooms, it's also a good place to find a cracking bit of live folk music.
Unfortunately, Cornwall isn't the most accessible corner of the country for many people. Driving from Bristol, for example, should take you about four hours. If you live in the capital, why not break up the hefty five and half hour drive with a stop along the way?
Felixstowe: Prettiness on the prom and classic vehicles
Located in Suffolk (one of the UK's driest counties), Felixstowe's seafront gardens make a picturesque place for a stroll. And, if you're the type of person whose heart races at the thought of a perfectly maintained Jaguar E-Type, in May you can catch hundreds of classic vehicles congregating for the annual Ipswich to Felixstowe Classic Vehicle Rally.
When it comes to parking, you may want to invest in a 'Rover Ticket'. For just two quid, this will allow you to stay in any of the town's council-run car parks for the whole day.
Durham: A surprise package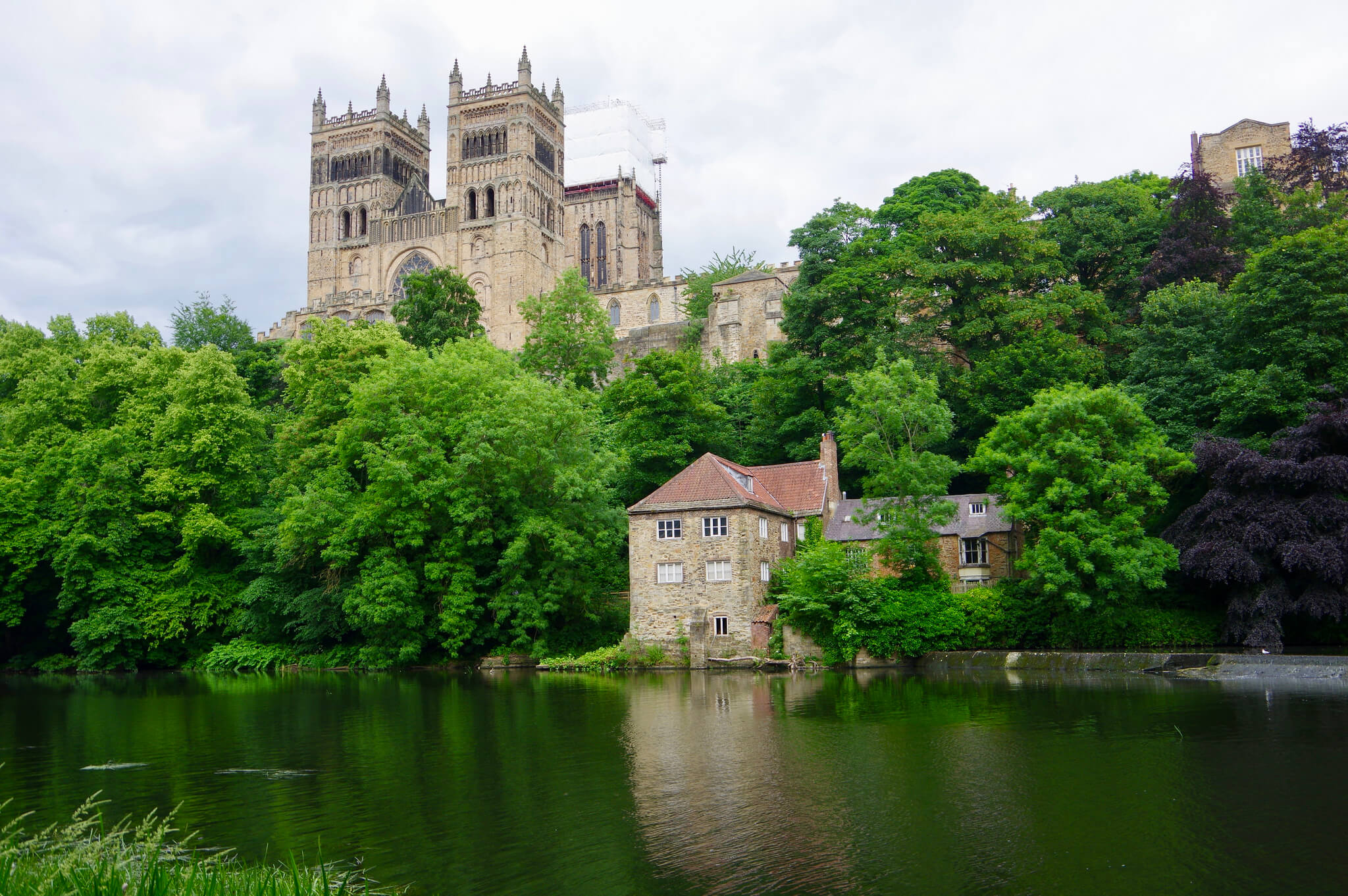 Photo by David Merrett/CCBY 2.0
It's probably not been much of a surprise to find that most the UK's sunniest spots are towards the south. But you don't have to dip below Birmingham to get a fix of Vitamin D. In fact, the north is getting sunnier. Well, Durham is at least. In the early part of this decade scientists found the area had become 13.5% brighter.
In truth, it's a great place to see whatever the weather. Durham's architectural attractions include the Norman cathedral, the medieval town hall, the castle and a Roman fort. If you'd rather retreat into nature, there's Hamsterley Forest and the Heritage Coast. Or, if you'd like a taste of the exotic, the University hosts a botanical garden with glasshouses where you can experience the atmosphere of a tropical rainforest.
Dundee: The city of discovery
Think Scotland, think rain? Think again. Dundee is one of the driest spots in the country. And, perhaps more importantly, it's been found to be one of the friendliest.
You'll find plenty besides a warm welcome. At 'Discovery Point' you can find out about Captain Scott's perilous voyage to the Antarctic and – talking of dangerous locations – there's The Law: Dundee's very own volcano. (Yes, it's extinct and no it's not dangerous – but it is worth visiting for the views alone).
When it comes to sunny escapes, we're spoilt for choice
Many of the sunniest places in the UK are also wonderful in all other kinds of ways. So next time you're planning a bank holiday trip or a summer vacation, why not follow the weather? (Having checked the forecast first of course – this is Britain we're talking about). Of course, if you're looking for a road trip with no specific destination in mind, then take a look at our article on the four scenic roads you shouldn't miss.
These UK road trip ideas will add a few miles to the clock but if you find you don't regularly spend much time behind the wheel, you might benefit from getting a quote for a pay-by-mile car insurance policy.
While you pay your insurance based on the distance you drive with By Miles, we'll stop charging you for the day if you clock up more than 150 miles. This means you can benefit from fairer insurance prices, even if you like to go on the occasional longer drive.
And if that's something you'd like to explore, congratulations – you're very much in the right place.