Street smarts are great, but road smarts are even better. With a bit of thought you can cut your urban driving costs.
The UK's cities offer up plenty of incredible experiences, but driving isn't generally among them.
And it's not just the traffic that's a pain. City dwellers tend to drive less. But when congestion charges, parking costs and insurance premiums are taken into account – their running costs often end up on the high side.
At By Miles we don't like to see drivers paying over the odds. In fact, we exist to try and stop it happening. In that spirit, we've put together this list of money-saving tips for city-based motorists.
Also see our research on 2,500,000 car insurance quotes showing low mileage drivers pay more!
Cutting the cost of your parking
Our pay-by-mile insurance policies are built around the idea that if your car is just sitting there, it shouldn't be costing you an arm and a leg. Unfortunately, those who control our city parking spaces don't always feel the same. As a result, the UK's drivers overspend on parking by £6.7 billion.
If you can find yourself a place with a driveway (or know someone who has one you can use) you can save yourself the expense of a parking permit. If that's not an option, there are apps you can use to find parking spaces, compare prices and – according to the maker's claims – save up to 70%. (Parkopedia offer a similar service).
Of course, you could always avoid hitting the centre altogether. Depending on your city's facilities you may be able to save by leaving the car at a nearby train station and going in by rail. The same goes for Park and Ride services (a directory of which you can find here.)
Finally, if you're in the market for a new car, it could be worth considering an electric option. In many places, parking is cheaper or even free for electric vehicles (also known as EVs). If you're considering going electric, check out this map of charging points first.
Congestion charges
Congestion zones have been in use in the capital for a while now and may soon be spreading to other cities around the UK.
If you have to drive through them, one way to lessen the blow is to get a carpool going. If you and three friends band together, you'll all be saving 75% (assuming they pay their fair share, of course). They don't need to be friends though, like minded people can work just as well. There are plenty of online resources you can use to find people to car share with.
It's worth remembering that the entire point of the charge is to make public transport more appealing. Choose to leave the car at home and – as well as avoiding congestion charges – you'll also save on fuel. And if you happen to be with a pay as you go insurer such as By Miles, you'll hopefully be looking at lower premiums too (read more on this below).
Once again, an electric car could be a worthwhile investment. It'll exempt you from charges and – as low emission zones are set to expand – it could save you even more on owning a car in the future.
Reducing your Car Tax
We charge for our car insurance using per mile rates because to us, it's clearly the fairest way of doing things. At By Miles we think the same is true for car tax – or Vehicle Excise Duty (VED) as it's sometimes called. Unfortunately, it's a fixed fee.
However, there are some circumstances in which you can get an exemption or reduction to your car tax costs. If you drive a highly fuel-efficient car or an electric vehicle, your bill could be lower. (Agricultural vehicles also get exemptions, but if you're living in the city it's safe to assume that switching to a tractor isn't an option...)
You can also save by paying your tax in one go. If you do it in two stages it'll cost an extra tenner, while going for monthly instalments adds 5%.
Will things change anytime soon? Well, the Government had planned to establish a road fund by 2020, harking back to the old 'road tax' model of the 1930s. While this may increase spending on roads, it won't be pay as you go.
Use Car Medic as a tool to help with maintenance costs
This isn't an issue for city dwellers specifically, but it is a good way to save money. Catch problems early and they're generally cheaper to fix. To help you prepare we have a pre-MOT checklist here and a guide to the new 2018 MOT here.
And remember, if you're with By Miles, our Car Medic tool will monitor your car's performance and help you nip any issues in the bud.
That means if you're taking your car to the mechanic for a service, you'll already know what sort of problems you're facing. As a result, you can shop around, get different quotes and compare like-for-like prices – one of the best ways to reduce your car maintenance costs.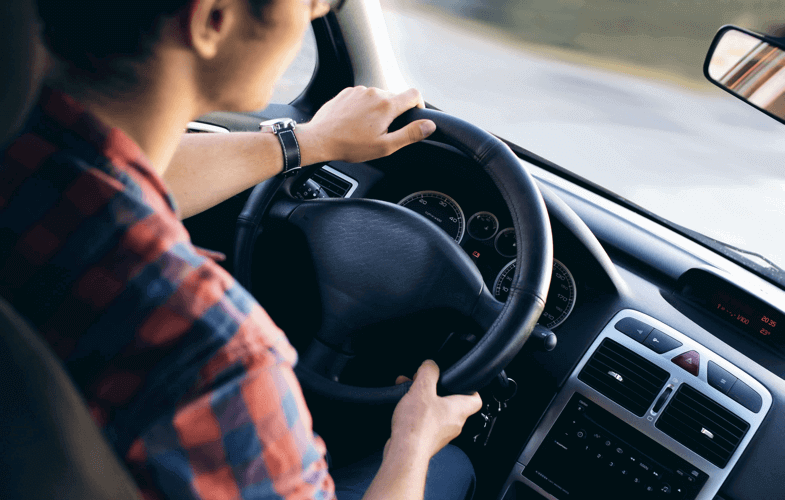 Forward planning
As we've suggested, it can work out cheaper to avoid driving in the city centre altogether. Knowing whether that'll be the case is a matter of weighing up the cost of making the trip by public transport against the expense of parking, congestion charges, insurance and fuel.
If you're able to book travel well in advance you could make big savings – especially on rail and coach fares. And if you're eligible for any kind of railcard, snap it up. A lot of the time the pay for themselves within one or two journeys. Again, banding together with friends can help. Get a group ticket and your trip could be a lot cheaper.
We've already highlighted some ways you can figure out your parking costs. If you're with By Miles, the Journey Estimate tool in our app provides an easy way to estimate how much a journey will cost in fuel and insurance. Talking of which...
If you live in a city think about cutting the cost of your insurance
By now you're probably coming to the conclusion that the surest way to keep your driving costs down is to drive less. If that looks like it'll be the case for you, you could save by going for a pay-by-mile insurance policy.
At By Miles we charge a modest fixed annual fee to cover your car against theft, vandalism or damage while it's parked. Other than that, your premiums are calculated on a per mile basis. So if you start making more journeys by bus or train, you won't just be saving on fuel, parking and congestion charges – you'll pay less for your car insurance cover too.
A final word
To our mind, the best way to save is to pick your battles and plan ahead. If you can make your trip just as easily and at a lower cost with public transport, then don't hop in the car just for the sake of it. You'll be doing your bit for the environment, skipping any parking hassles and completely avoiding all possibility of your car being speared by a robotic bollard.