Over the last three months car insurance premiums have fallen – but not by much. We look at other ways you can cut the cost of your premium.
While it's certainly good news car insurance prices have dropped recently, the not so good news is that they only dipped by 1%. And at £838 a year, a typical comprehensive policy is over £100 more expensive than this time in 2016.
But don't despair. There are still ways to lower the cost of cover.
If you only drive occasionally, you might benefit from going with a pay-by-mile policy from By Miles. Aside from the fixed annual cost (which covers your car while it's parked) you only pay for the miles you drive. There are no hidden fees, no renewal headaches – just transparent, fairly-priced coverage.
Sound good? To get a quote when we launch, just add yourself to our waiting list here.
For those who cover more ground than the UK average (which is just under 8,000 miles a year – or around 150 miles a week), By Miles may not be the best option. But that doesn't mean we can't give you a few tips on how to lower your next renewal quote.
In this post we'll take a look at some of the tactics you can use to reduce your premiums, whoever you're getting them from.
1. Build that No Claims Bonus
Every year you don't claim on your car insurance adds to your 'No Claims Bonus' (also known as NCB, 'No Claims Discount' or NCD). If you have five years or more NCB, you should be in line for some decent savings.
If you're at fault and have to make a claim, you'll usually lose two years of your No Claims Bonus. In our opinion, the best way to stop this happening is simply to drive safely. But some insurers are often keen on something called 'NCB protection'…
Something to think about
As well as covering your car, some insurers may offer to protect your No Claims Bonus too. By paying this extra fee, you give yourself the right to make a claim without losing your bonus.
It's important to remember that this doesn't mean your premiums are frozen. It's only the bonus you're protecting. If you have a prang, the premium will still rise and – even with your discount – you'll probably end up paying more.
And unlike a fine wine, No Claims Bonus protection doesn't get better with age. As this article points out, over four or five years, the savings tend to be very small.
2. Try a different job title
What's in a name? A fair bit of money, it turns out. In fact, your choice of job title could drive up your premiums by 25%, so it pays to make it as accurate as possible.
Call yourself a 'bricklayer' and you might find yourself paying more than if you said 'builder'. Similarly, a 'music teacher' could pay £86 more than a plain old 'teacher' (though, to be fair, some musicians don't have a great history of being smart with their cars).
Something to think about
While it might be tempting to choose whichever job title results in the lowest quote, make sure it's an accurate description of what you do. If you're stretching the truth you may be committing fraud and your policy won't cover you.
And remember to tell your insurer if your job title changes – it's not worth taking the risk of invalidating your cover by having a policy that isn't up to date.
3. Increase your voluntary excess
The 'excess' is the amount you have to pay out of your own pocket towards an insurance claim. You can agree to raise this amount and, in return, your insurer will offer a lower car insurance premium.
This can be one of the most straightforward ways to save, but it's also a delicate balancing act. Get it wrong and it could end up costing you.
Something to think about
Set the excess higher than the likely cost of an accident and if anything should happen, you'll probably be the one paying to fix it.
Likewise, if you set the excess higher than you can afford, you won't be able to claim. In both cases, the policy would be useless to you.
So, raise your excess, but not excessively. It's a dumb pun, but good advice.
4. Lock it up
Keeping your car in a garage at night can lead to more affordable insurance and fitting anti-theft devices such as immobilisers and tracking devices could save you up to a further 5%.
With a By Miles policy, you'll get the 'Find My Car' feature in your smartphone app. This will help you track down your car if it's stolen and can even remind you where you parked. Shame these guys weren't with us.
Something to think about
If you've told your insurer you keep your car in the garage, make sure you do. Forget and you could invalidate your policy.
5. Leave it alone
At By Miles, we're not big fans of stereotypes – but most insurers love them. If you choose to modify your car, you're at risk of being marked down as a 'boy racer' and charged accordingly.
It's not just souped-up engines and alloy wheels (a favourite for thieves) that can cost you. Even a specialist paint job can up your premium.
Something to think about
You need to let your insurer know before you make any changes to your car. Even if you don't think it counts as a modification, it pays to check.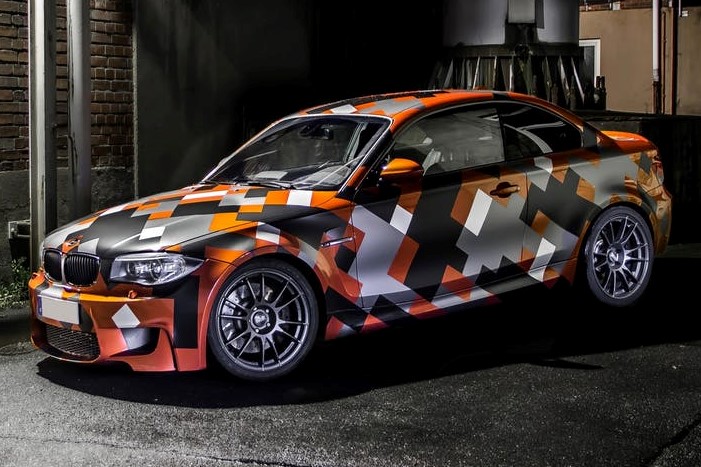 6. Avoid added interest
You need car insurance, but you don't necessarily need a loan on top of it. If you pay for an annual policy in monthly instalments, that's essentially what you're getting. And it could end up adding 20% to the overall cost of your policy.
You may not have the cash to pay upfront, but that doesn't mean you can't save money. It just means finding a cheaper form of credit.
For instance, some credit cards have an 0% introductory rate. Clear the balance before the offer ends (and some last 32 months), and it should be a cheaper than the relatively high APR that car insurers can charge.
Of course, with a By Miles policy there's no interest to avoid in the first place. And that means you don't need to bother with the faff of getting a new credit card.
Something to think about
If things don't go to plan, credit cards can backfire. Here's some sage advice on making sure credit works for you.
7. Think carefully about adding extra drivers
Adding extra named drivers to your policy will affect your premium. If they're a young driver, it'll most probably go up. If they're more experienced, it could go down.
Overall, the policy will still be significantly cheaper if the main driver is the lower risk of the two. But you can't decide who'll be the main driver and who'll be the named driver on that basis. If you're routinely using the car more, you have to be the main driver.
Something to think about
If you give inaccurate information about who's the main driver, you're 'fronting' (or, to put it simply, 'lying'). You'll invalidate your insurance and could end up with six points on your licence.
If someone younger than you needs to drive your car, it can make sense to add them to your cover on a temporary basis. You can take them off again when they no longer need insuring.
8. Install a dash cam
Installing a camera might not lower the cost of your car insurance right away, but if you're in an accident, dash cams can help prove you weren't to blame. And that could save your No Claims Bonus.
If you go with By Miles, our Miles Tracker can help you prove your speed, direction and impact in case of an accident – but dash cam evidence is always a bonus.
Something to think about
There aren't really any downsides here, but it might be worth double-checking with your insurer that they accept dash cam footage as part of a claim or dispute before you shell out on a camera.
9. Watch out for additional fees and extras
Many insurers offer extra services and features which can add to the cost of your policy. Make sure you fully understand the features you're paying for and, if you don't need them, take them off.
Something to think about
Look out for the small print. Some extras aren't refundable, so if you end your policy early, you'll still be paying for them for the rest of the year.
Interested in getting a pay-by-mile policy with us?
Join the waiting list at bymiles.co.uk and be the first to know when we launch.