Recent reports are hailing the new ULEZ charge in London as a great success, encouraging vehicles that generate high emissions to steer clear of the city centre. But to really tackle climate change nationwide, we need to think much bigger. That's where ay-per-mile car tax comes into play.
Air pollution in London is responsible for 9,000 early deaths each year, and more than 50% of that toxic air pollution is caused by vehicles. According to recent research, every area of the capital exceeds the global standards for toxic pollution particles.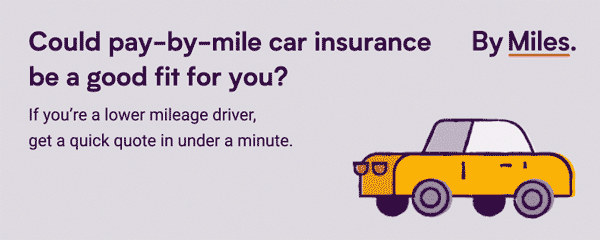 With 2.6m cars alone registered in London, that's a lot of potential traffic, and a lot of potential emissions. It's no wonder, then, that the Mayor's office has been continually focussed on trying to curb vehicle use, launching initiatives like ULEZ (Ultra Low Emissions Zone), which has reportedly cut the presence of the worst polluting vehicles by 35% since being introduced in July 2019. Sadiq Khan has also been a huge supporter of World Car Free Day on 22nd September, closing roads across the capital for the day to raise awareness of the damaging effects of vehicle emissions.
But the UK is obviously more than just London, and more than just city centres, so how do we encourage the rest of the country to drive less?
In April 2017, the Government changed the way new vehicles were taxed. The tax bands they introduced for Vehicle Excise Duty (known as VED) made it much less cost-effective to own a hybrid vehicle, and even more expensive to run low-emission petrol or diesel cars. Basically, unless you buy a purely electric vehicle costing under £40,000, it's now a lot pricier to tax a newer car, so it's very much incentivising the purchase of greener vehicles.
But this doesn't go far enough. We think our car tax system is still broken, and it's been broken for a long time. Despite changes made to account for how green your vehicle is, we're still using a one-size-fits-all approach that taxes everyone in the country a fixed amount, no matter how much they use their car.
We don't think that's fair, and it doesn't encourage anyone to use the roads less. High mileage drivers generate more emissions and cause more wear-and-tear to our highways; they should pay more towards the upkeep of our roads.
The Government said that they'd planned to establish a road fund by 2020, reviving the 'road tax' that Winston Churchill abolished in 1937. This would have meant car tax would actually be spent specifically on road maintenance and transport infrastructure, which would benefit all road users and enable us to improve public transport systems too.
As our insurance policy charges people based on the number of miles they drive, we've already seen the difference it can make when you make people more conscious of using their cars. When you actually know the cost of those little drives to the supermarket or to pick the kids up from school in insurance (not to mention fuel), it makes the decision to walk or take public transport that much easier. Pay-per-mile car tax would not only give people more control over their spending, but it would also reward them for doing their bit for the environment.
We should be inspired by other environmental initiatives that have been successful about bringing about positive behavioural change, like the plastic bag tax. This made people acutely aware of every bag they use. Plastic bag sales in England's 'big seven' supermarkets have dropped by 86% since the 5p plastic bag charge was introduced in 2015.
What we want.
We're asking the Government to:
Introduce a pay-per-mile road tax instead of a fixed amount regardless of how much people use the roads
Push ahead with the road fund to make sure that all road tax is ring-fenced for our transport infrastructure
Sign our petition asking Grant Shapps, Transport Secretary to investigate pay-per-mile car tax.
Fuel for thought.
You wouldn't expect to pay tax on food you didn't buy or money you didn't earn. So why should driving be any different? Of course it would be simpler if car tax were just added to the tax we already pay on petrol or diesel, but as more alternatively powered vehicles join our roads, we have to get a bit smarter. After all, electric cars contribute to potholes too.
We think it would be fairer to charge car tax by the mile.
Pay-per-mile road tax is already being trialled by some states in the US and is used to charge heavy goods vehicles in some European countries. In the UK, motorists with cars over three years old already provide the DVLA with annual mileage readings during an MoT. Why not use this information to calculate their tax bill and charge them their car tax at the same time?
We've pulled together three reasons why we think a pay-per-mile car tax could save drivers money, improve congestion and help save the planet.
1. Better for the environment.
Charging car tax by the mile would persuade people to drive less and encourage more car sharing. This means lower CO2 and nitrous oxide emissions, resulting in cleaner air for everyone.
A pay-per-mile tariff could still include different tax bands to reward people driving more carbon-efficient or electric cars. But with contributions coming from all of the cars on the road, more money could go into providing better public transport, which in turn would lower congestion and cut carbon emissions.
2. Better for your wallet.
Compared to the Government's new regulations, we believe a pay-as-you-drive car tax would save many drivers money. For example, if you live near a city, you probably only drive occasionally or travel short distances. Why should you be paying the same level of car tax as a travelling salesman whose motorway journeys clock up hundreds of miles each day?
For the frugal money saver, having the tax rate linked to mileage would give you the control to lower your tax bill if you wanted.
3. Better for the roads.
A pay-per-mile car tax system would help tackle traffic congestion. In 2008, a survey from the Institution of Civil Engineers showed that 60% of British motorists would prefer car tax to be charged by the mile, with over half of respondents saying that a pay-per-mile system would make them drive less. That's got to be a good thing.
If all drivers were charged per mile, regardless of their vehicle type, everyone on the road would pay a fair contribution.
Taking our plan to Parliament.
We're not claiming to have all the answers, but we think a different approach to car tax is worth investigating further. We think it's time to move towards a more modern, fairer model for car tax, and we've launched a petition asking the Transport Secretary, Grant Shapps, to consider it.
How many miles do you drive?
Find out exactly how many miles you drive by popping your reg plate into our quick quote and it will check your MoT history to see how much you drove last year.
Sign our petition asking Grant Shapps, Transport Secretary to investigate pay-per-mile car tax.

Join the debate! Let us know what you think on Twitter, #BetterByMiles.


Photo by Timo Newton-Syms.