For the teams playing in it, the road to the final was packed with drama. But we don't want that to be true for you. So we've put together this guide to everything you need to know if you're planning on driving to the Champions League final on the 28th of May, 2022. 
If you're a Liverpool fan heading to Paris in hopes of a 7th European title, congratulations. If you're a Manchester City fan who snapped up their tickets in the 89th minute of the semi and just wants to make the best of it, well, good on you. 
First things first, then. Is it worth driving?
Is it cheaper to drive or fly from the UK to Paris?
It depends where you fly from, whether the flight is direct and when you buy the tickets (because prices will be going up quickly). Here's a rough breakdown of your options as things stand right now (that's the 9th of May): 
The cost of travelling to Paris from the UK to Paris for the Champions League Final
| | | |
| --- | --- | --- |
| Option | Time | Cost |
| Flying direct from Liverpool/Manchester. | Typically 1h 30m. | Around £450 – £850. |
| Flying direct from London. | Typically 1h 20m. | Around £700+. |
| Flying indirectly. | Typically 10h – 12h due to stops. | Around £500 – £1,000+ depending on route. |
| Driving from Liverpool. | 9h 30 without stops. | About £200 in petrol and £200 for the ferry or Eurotunnel. |
Some direct flights from Liverpool to Paris for the day before the final are already close to £1,000 for a round trip. Some are cheaper if you're happy to include a couple of stops that bring the journey time up to 10-12 hours. Although, that is actually longer than the drive takes (9 and half hours without breaks). 
The outlook for flights from Manchester is about the same. 
Direct flights from London are also looking pricey. Again, flights that include stops (and can therefore take 12 hours or more) can be cheaper. 
How does that compare to driving?
Well, UK drivers average 36 miles per gallon (for petrol cars). The average UK fuel price right now, is a touch over £6 per gallon. (If you want to know more about why petrol prices are so high right now, follow this link). 
That means every six miles you drive costs a bit more than a quid. The drive is 516 miles from Liverpool to Paris, so you're looking at roughly £100 each way on petrol. The ferry prices that weekend are currently around £200. Taking your car through the Eurotunnel on Le Shuttle costs about the same.
Are there any Covid restrictions for people driving to the Champions League final?
If you're fully vaccinated (and have been for more than seven days), you just need to provide proof of that at the French border. You can do that using the NHS Covid Pass, or any certificate that conforms to EU norms. If you completed the course more than nine months ago, you need to have had a booster since then. 
If the above doesn't apply to you, you'll need a negative PCR done within the last 72 hours, or an antigen test done within the last 48 hours.
Under 12s don't need to worry about proving that they're Covid free. 
Double check Government travel guidance on entry requirements before you leave. 
What do I need to have to drive in France?
You need documentation, including: 
Your licence.

Your passport.

Your insurance documentation.

A sticker identifying your car as registered in the UK (it used to be GB, but that's changed so don't get caught out).
In France, the rules of the road also require you to carry certain items with you. These include:
A breathalyser.

A high visibility jacket.

Spare headlight bulbs.

A warning triangle.
You can be hit with an on the spot fine if you don't have any of them. But shopping for them, shouldn't be too hard. You can often find these items bundled together in a 'driving in France kit' from places like Halfords. 
One thing you'll need that you won't find in any shop is a 'Crit'Air Vignette'. Now, you're probably thinking:
What's a Crit'Air Vignette?
Glad you asked. It's a sticker that goes on your car's windshield to show how much pollution it produces. 
Okay. Do I need a Crit'Air Vignette do drive to the Champions League final?
To drive through a Permanent Clean Air Zone or a Temporary Clean Air Zone, you will. If you don't, you could be fined up to £117. To drive in central Paris during the day time, your car needs a Crit'Air Vignette, and it needs to be in one of the four cleanest categories: 
1 – Green (zero emissions).
2 – Purple (gas and hybrid).
3 – Yellow (Euro 5-6 standard).
4 – Orange – (Euro 4 standard). 
(Wondering what 'Euro 5-6' means? It's an emissions standard. Follow that link to a table explaining it all.)
So it's not just the badge on your shirt that you'll be wearing with pride, your car will have one too.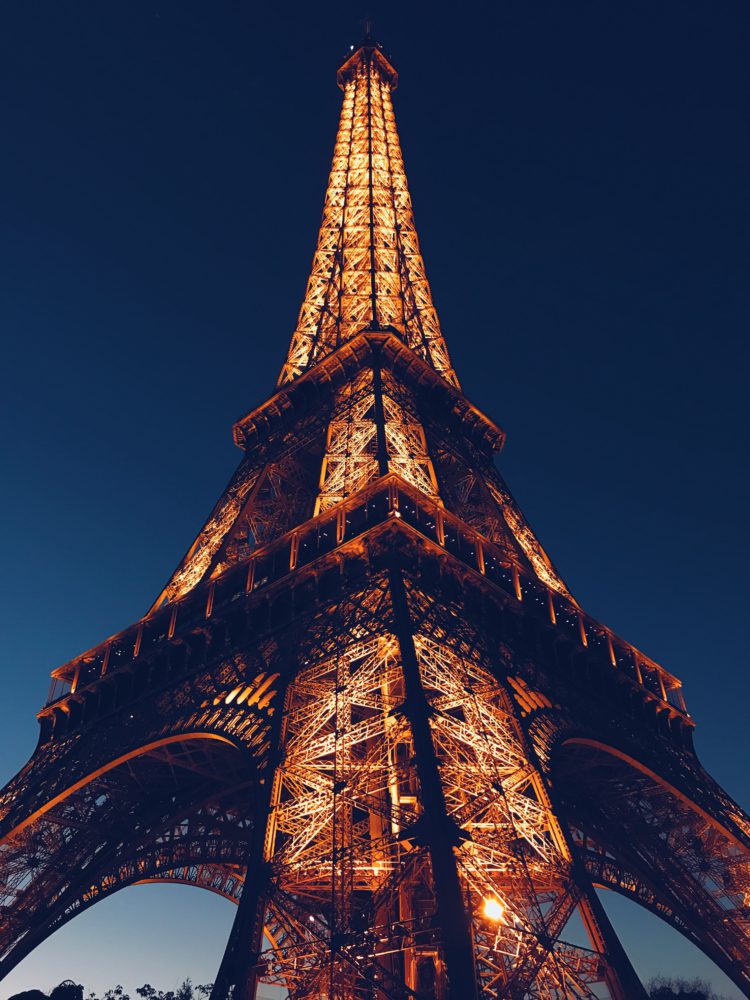 Where do I get a Crit'Air Vignette?
Apply for it from the French government, here. It'll cost a bit over 3 euros. Other sites charge far more for the same thing, so be sure not to pay over the odds.
Are any cars banned from Paris?
Yep. If your car is a diesel registered before 2006, you can't drive in Paris at all. Likewise, if the car is a petrol model older than 1997. 
Do I need a Green Card to drive to the Champions League final? 
Non (that's french for 'no' if you're looking to pick up some lingo). Since August of 2021, that's no longer required. The only cards you'll have to worry about are yellow and red. 
What's the drink drive limit in France?
France actually has two drink drive limits. It's 0.2 grams per litre if you have three years or less driving experience. After that, it's 0.5 grams per litre. 
That's almost half the UK limit, so make sure you leave enough time for any booze to leave your system if you stay up to toast your victory (or drown your sorrows). 
What side of the road do they drive on in France?
Unlike the UK, in France they drive on the right. Worryingly, a survey we did on driving to the Champions League final in 2019 found that most people didn't realise that. Much better to find out in this blog than on the road.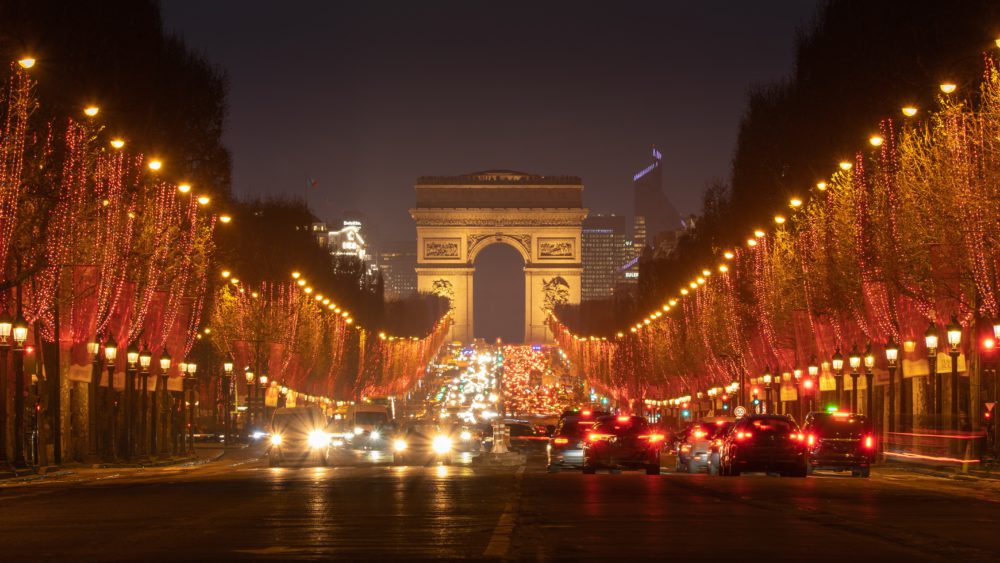 What else is banned while driving in France?
You could find yourself in trouble for: 
Excessively loud music (so try keeping those renditions of You'll Never Walk Alone at a reasonable volume). 

Wearing headphones.

Reading a physical map. 

Eating while driving.
What if I break down in France?
On the motorways, you can't call out to a private company to come help you. Instead, walk to the nearest of the orange phone booths that line the road, and ask for help using that. They're every 2km, so you shouldn't have to walk too far. 
Am I insured to drive in France?
It depends on your insurer, so make sure to ask them (or check your policy documents). You also need to consider how your mileage could impact your insurance. The round trip is 1,000+ miles. If that takes you over the mileage you've arranged with your insurer, you might invalidate your cover.  
If you're with us, congratulations on your fantastic taste in car insurance. And congratulations again, because you get 90 days of cover in any EU country (and a few extra), all at the same level that you get back home. And with us, you don't have to worry about sticking to any estimated mileage. 
Oh and there's the miles cap too. No matter how far you drive in a day, we only charge for 150 miles – meaning the rest are free. If you're driving to the Champions League final in a day, and driving back in a day, you could be getting around 700 free miles. 
Here's hoping you'll have one more reason to celebrate once you're over there!
If driving all the way to Paris sounds like the last thing you'd want to do, chances are you're not a high mileage driver. And if that's the case, our pay-by-mile car insurance could be perfect for you. So, why not get a quote and see?