It's time to meet another member of the By Miles team. This week it's the fantastic Lacey (who you may remember from her recent blog on My Whole Self Day). 
Over to Lacey… 
A familiar feeling. 
Working at By Miles has been a hugely educational and rewarding experience. Coming from a hospitality background, I started as a Customer Experience (CX) executive in the summer of 2021, when I was also studying for my Master's in Marketing and Management. 
One of the main things that compelled me to apply was the clear commitment to a progressive company culture. During the pandemic, there were endless news stories about toxic bosses and mental health crises. I wanted to see what By Miles were all about and experience the fast-paced nature of a startup – as well as find out if the culture was as good as it seemed. 
As I mention in an upcoming episode of our podcast 'Driving Change', during the interview I felt like I was just chatting to old friends that I'd known forever. I felt like Faith, Rio and Stephen were genuinely interested in me as a person, and not just what I'd written on my CV.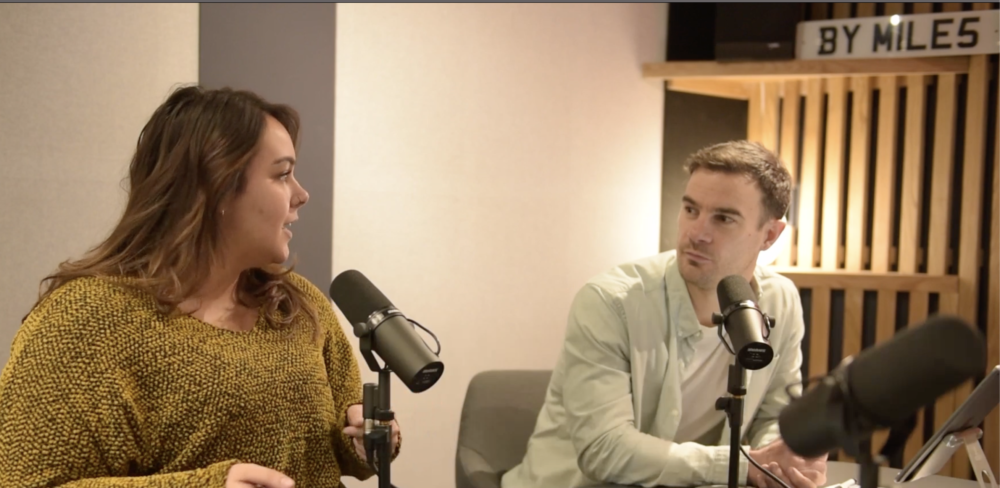 A plan for progression – right from day one.
I mentioned that despite my experience and enjoyment of customer service, my long-term goal was to move into marketing. This is where I learned about progression paths. It turned out that one element of building this robust and supportive culture was that employees had the opportunity to work towards a goal, whether that be within the same team or a different area of the business entirely. 
So, after I passed probation I worked extensively with my team lead, Andreea, who dedicated her time to getting me where I wanted to be. This involved being allocated time during my workday to complete online courses, bi-weekly meetings about my progress, and a set of gradually increasing responsibilities (like replying to messages and comments across our social media channels). After about a year of being at By Miles, I was officially promoted to Community Specialist!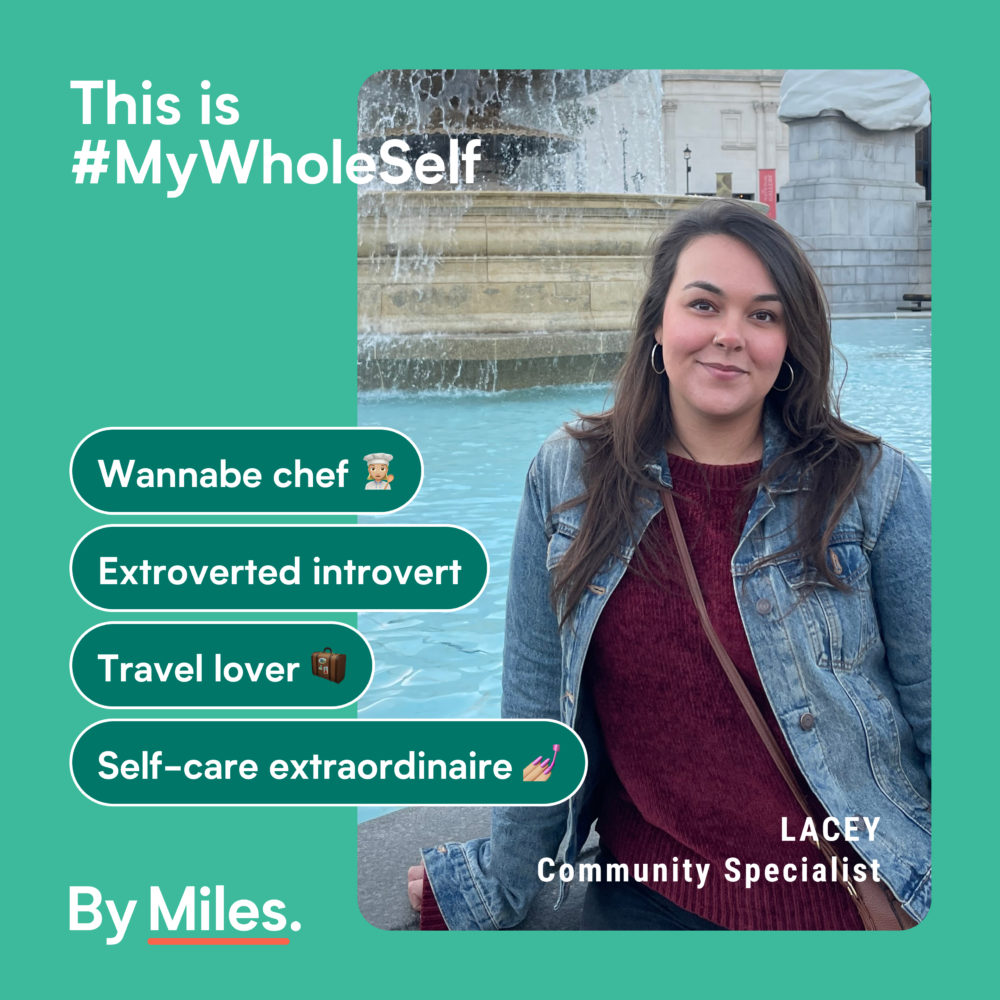 Stepping into a new role. 
My new role is hybrid between CX and brand/marketing. In addition to helping members make the most of their pay-by-mile policy, I'm also responsible for responding to online reviews, curating and scheduling social media content, and keeping the needs of CX at the forefront of the wider company's activities. 
It's funny to be in this role considering I never saw myself working in car insurance, let alone a startup, but it's probably the first job where I've felt like I don't need to leave in order to progress. 
I read online that we all need an advocate in the workplace, someone who will be in your corner and speak up on your behalf. Throughout my time at By Miles, I can easily say that I've found that. Again, just like I mention in the podcast, there's no gatekeeping of progression and it seems like everyone wants to bring eachother up – even people I'd never met messaged me on Slack to offer their support and guidance! That aspect alone made me feel like my colleagues wanted to see me do well and definitely helped with growing my confidence at work.
Making the most of flexibility. 
It's great that By Miles started the year off by ranking 71 in Flexa's top 100 most flexible companies to work for. Personally, I've benefited from this massively by working compressed hours.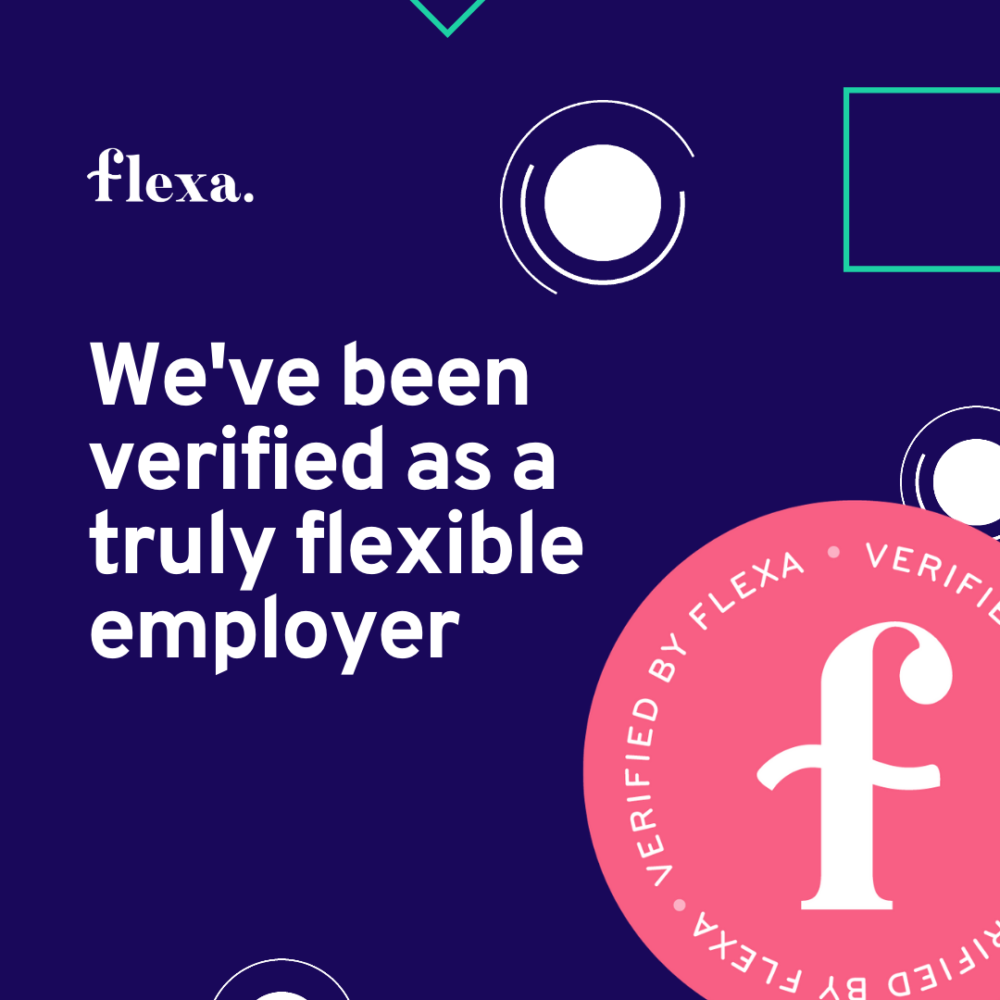 This means that I work my 37.5 hours across 4 days, instead of 5, allowing me to take Wednesdays off to see my family and catch up on life admin. Initially I was nervous about approaching the subject with Andreea. I wasn't sure if I was even allowed to do something like that with my new role! However, the people team made it clear that this policy was there to be used and they'd do everything to try and make this possible for any employee. This was a huge relief; I didn't feel like I had to explain my reason why, compete against my colleagues for who had the best reason, or any of that. Doing this has made it so much easier to actually have a life since I get the boring stuff out of the way during the week, meaning my weekends can actually be weekends. I also work remotely now, having left London for my hometown in Yorkshire, which is another aspect of my job that makes me feel totally spoiled! I love the freedom of getting to choose when I pop by, or when I simply have too much washing to put on during the day.
I know that I wouldn't be where I am in my career if I hadn't applied for that job over a year and a half ago, and am myself committed to helping build this culture in whatever way I can.