People love talking about their ideals. And, honestly, we're no different. But the five virtues that make By Miles tick, really wouldn't mean anything if it weren't for the amazing people who actually put them into practice.
That's why we regularly celebrate our Virtue Role Models – folks whose attitudes have really exemplified what we stand for. Here, we'll hear from 8 recent winners of this prestigious award.
But first, what exactly is a Virtue Role Model?
Good question. You can't have an award to celebrate living out your virtues if you don't know what those virtues are. So we put a lot of thought into that – as AJ, our Chief People Officer explains: 
"Back when the company was just 25 of us, we split into groups of 5 and ran workshops where we talked about our own values and virtues and how we wanted to instil these into our company culture. 
"We talked about the things that, while nice, aren't foundational to our culture (drinks, snacks, ping-pong) and the things that definitely are: how we treat each other, how we treat our members, what we expect from ourselves and what we won't put up with.
From there, our five virtues were born: Fairness, Respect, Growth, Efficiency and Ambition. 
"Those virtues are the lens through which we make all our decisions. We hire by them, promote by them, and generally live by them."
The result? We aren't just working toward a fairer kind of car insurance. We're creating a fairer kind of workplace too.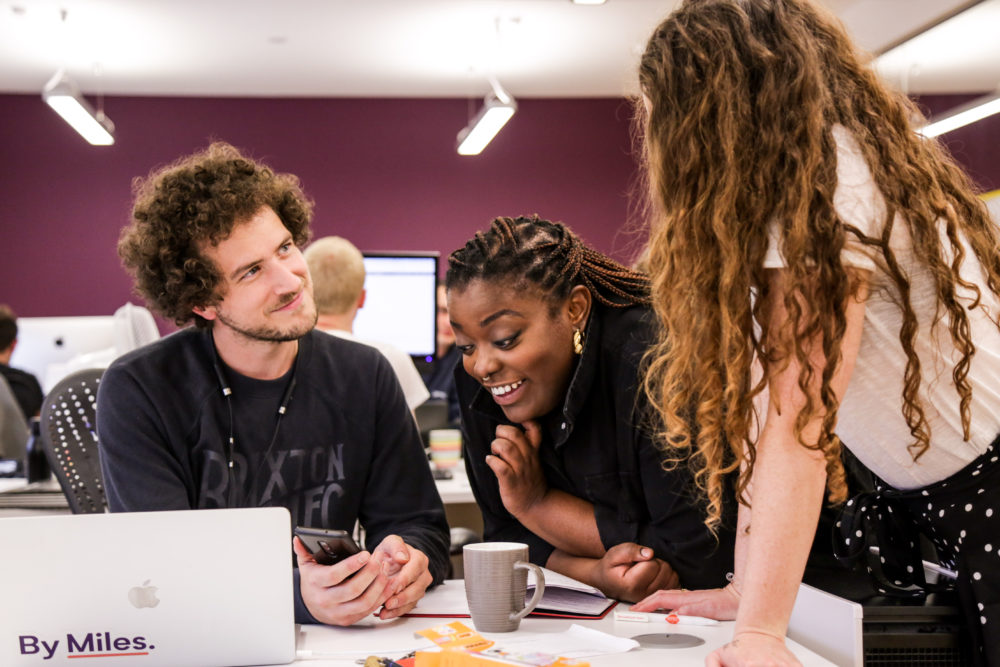 How it all works
Not long after our virtues were in place, we created the award. We went about this the same way we would anything that affects our people: we asked what they needed and what they wanted. They told us how they'd like to be recognised, how it should be done, and what sort of rewards they should get. Because we're so proud of championing the behaviours our virtues represent, they were always going to be at the heart of it. It was a no brainer. 
As for the in and outs, it works like this: in the last 2 weeks of each quarter, we all answer a Virtues Survey. This is an opportunity for everyone at By Miles to (anonymously) nominate team-mates, colleagues, managers – anyone at By Miles we've seen modelling our virtues.
There's no limit to how many colleagues any of us can nominate, but leaders can only pick one person from their own team. This encourages them to make sure they're following progress in other parts of the business, and to not unfairly favour smaller teams where they're more likely to all get nominations over the course of a year. (You can't be voted for again if you've already won it in a given year.)
At our current size, 2 people win each quarter, making 8 in total throughout the year. As our team numbers grow, so will the opportunities to win.
What's in it for our Virtue Role Models?
Aside from a warm glow, our Role Models also get: 
A £200 bonus

A highly exclusive Virtue Role Model mug (which supports a parrot rehoming charity)

A delightfully soft parrot plushy (which supports a bird sanctuary)
(What's with all the parrots, you ask? Ah, that's a story for another blog post. Watch this space!) 
Hopefully, now you know what it takes to win one of these things, you'll be even more impressed by our Virtue Role Models. So without further ado, let's meet the 8 winners of 2021.
Introducing our Virtue Role Models
Lower the lights, bring forth the golden envelopes, and – after a suitably dramatic pause – put your hands together for…

"A key part of growth for a company is training more fabulous people for the team. We were all really thankful that we could continue to do this during the pandemic, but it did mean we had to become a wee bit creative to make sure that our ambitious growth happened efficiently in the new hybrid working world (all while making sure our customers still received an award-winning customer experience!) 
"I'm really bowled over that these efforts have been recognised with this award and love that our culture really holds our virtues to heart."

"The By Miles virtues are a big part of our daily lives here. It all gives us that guidance on how to be the best possible person you can, not only to our customers and members but also our colleagues.
"It is amazing to see, since I've started here, how true we hold these virtues – leading to the award winning customer service and also the professional but friendly company culture we've created here at By Miles.
"I just want to say a huge thank you, finally, to all my managers and peers that have supported me throughout my journey here. I wouldn't have won this award without your continued support and I am forever indebted."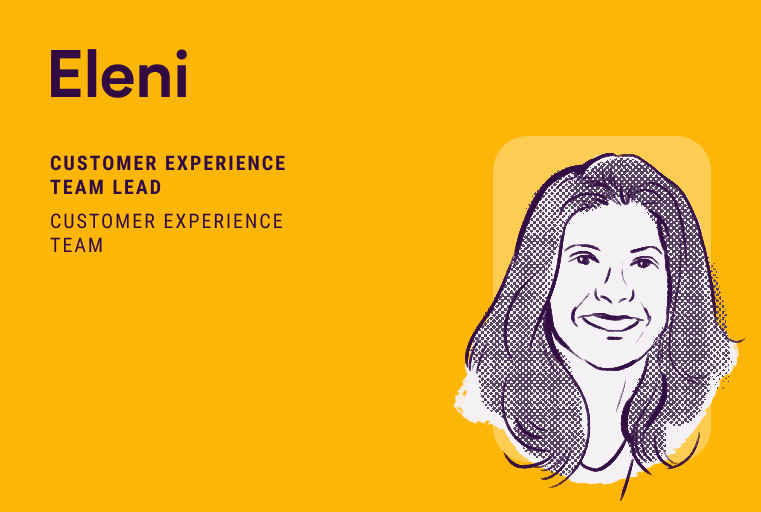 "A huge thank you to the team for nominating me as a virtues role model. To read everyone's lovely comments, and to win the award felt amazing! The team at By Miles are fabulous and act as examples of the virtues every day.
"In our team, we use the By Miles virtues as a basis for all of our customer and member interactions. It's my job to ensure that each and every team member is always treated with fairness and respect. To provide the tools and space to aim high, and have fantastic conversations with our great members.
"Throughout my time at By Miles, I've always felt motivated to progress in my role. From joining the team as a CX Executive, I have always been encouraged to shoot for the stars. The team has been fantastic, and supported me with the transition into the Team Lead role."

"We rely on our company virtues to make sure we're delivering on the promises we make to our customers and members. By having the whole company aligned on the ideas of fairness, efficiency and growth especially means that we're continually making improvements to the benefit of both our members and the ability of our team to deliver the experience we strive for – and we're mightily ambitious, so the goals we've set aren't small. 
"I think that being recognised as a virtue role model speaks more to the environment that we've created allowing these virtues to drive change rather than any special action on my part."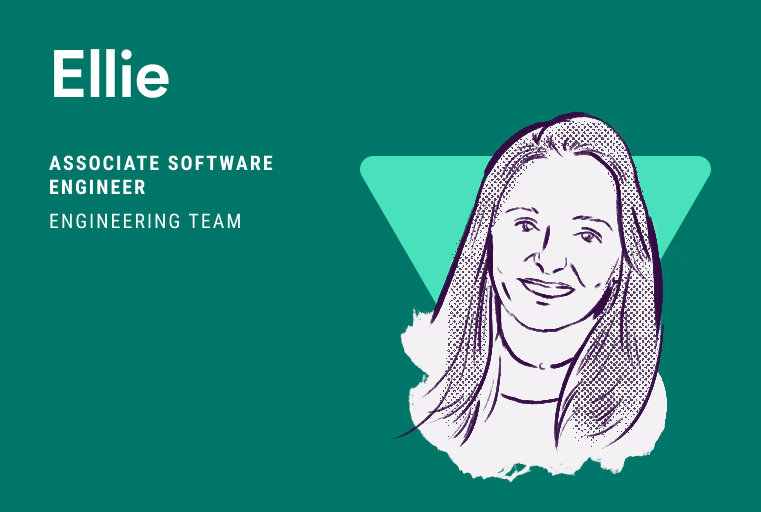 "I was encouraged from the very beginning to be my best self and be ambitious (and I'm talking as early as my first interview!) I joined as a member of the Customer Experience team, but had the ambition of becoming a software developer. I didn't have any idea how to begin or achieve my goal, but I was given resources, encouragement and motivation to get there. Now I'm living my best life!"
"By Miles is made up of a fantastic bunch of people. The virtues shine in every department. I should know… I've been a part of the biggest 2! It was just an honour to be nominated, and whilst I won the virtues award during my time in Customer Experience, I'm looking forward to kicking ass in Engineering too."

"I always thought that how we treat each other and what we expect from ourselves were the most important values. Joining By Miles assured me I was not alone in thinking that. By Miles is made of wonderful people aligned on the ideas of our five virtues."
"It was a great honour and surprise to me to be nominated. Winning it pushed me to set my ambition bar even higher. That, of course, would not be possible without encouragement, resources and motivation given by everyone across the company."

Sadly, Will's moved on since his win, so we don't have a quote from. But this anonymous bit of feedback from our Virtues Survey paints a pretty clear picture of why he made such an impression.
"Will is not afraid to challenge decisions and ways of working in a respectful way, often starting useful conversations. He questions things and always has something good to point out and make us consider things we might not have thought about."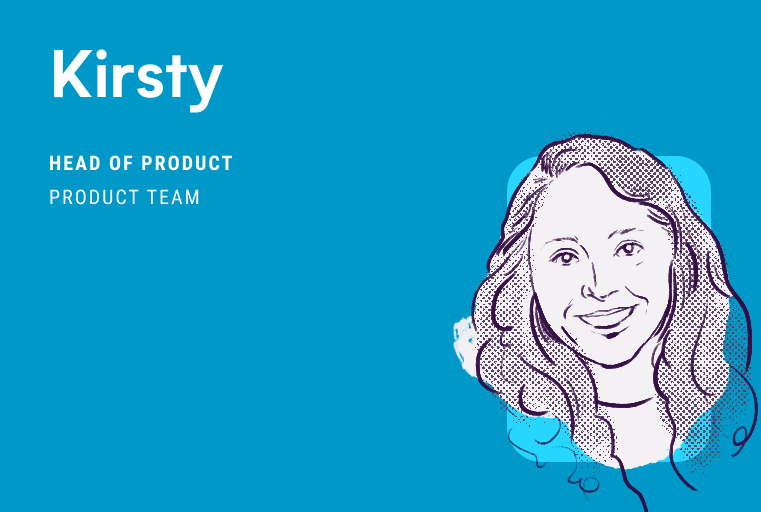 "As a product-led company, we demonstrate product leadership by using the virtues as the lens through which we craft our entire product strategy. We think critically about any improvements to our products and allow our virtues to hold us to high standards – for example, if a potential product idea isn't fair to our customers or our people, then we just won't do it. 
"We have bold, ambitious visions for our products but we balance this drive for growth with respect by creating a high challenge, high support internal culture within the Product team. Our products are unique in the market, they challenge accepted norms. For me, building a psychologically safe environment where wild ideas are welcomed and explored without judgement is how we enable this."
What makes our people people such great people?
Of the 8 role models above, more than half are either in our multi-award winning Customer Experience team, or started their time here in that team. There's clearly something special going on there. So what's the secret sauce? We asked Faith, our Head of Customer Experience.
"It starts with the incredible people we're able to welcome onto the team, thanks to the efforts from our wonderful talent acquisition team – and Rio who's pivotal to both the hiring and training processes. But of course, that's only part of the magic recipe!
"The rest of the credit needs to go to the incredible team, who live and breathe our virtues. Each and every day I'm awed by the Fairness, Respect, Growth, Efficiency and Ambition that they show.
"Our customers and members feel it, and it's clear, the wider company does too. To see it recognised so often with the virtue awards, is the icing on the cake."
How do all these virtues come to life in the form of car insurance? Well, first and foremost, we believe that by pioneering pay-by-mile policies, we're making things fairer – especially on everyone who isn't a high mileage driver. Why not get a quote and see if you could save?