With the weather supposedly getting warmer, you may be tempted to resurrect your bike from the shed, or give it a more adventurous outing aside from the daily commute. Heck, maybe you'll finally get some use out of that Santander Cycle annual membership.
Planning a fun day out is a little different at the moment, but that doesn't mean you can't still have a good time – all you need to do is think a bit closer to home. With people looking for alternative modes of transport now more than ever, there's never been a better time to get out there and explore your local cycle routes.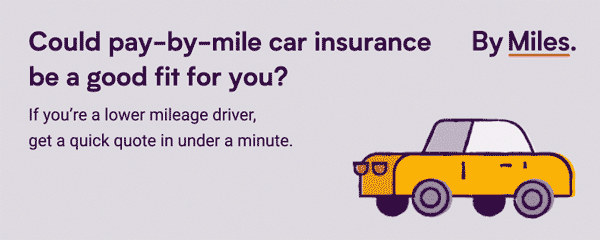 If you're on a pay-by-mile policy, the good news is that you'll be saving on car insurance every time you leave the car behind. If you're not, you can get a quick quote on our site to see if you could save money with a By Miles policy. It takes less than a minute!
So give the car a break, pack some goodies and get yourself out in the open air on two wheels – or one wheel if you're old fashioned, a circus performer and/or a daredevil.
Here are some of the best cycle routes we recommend for a leisurely spin around London (or an intensive one, depending on your desire to qualify for the Tour de France).
1. Richmond Park (7 miles)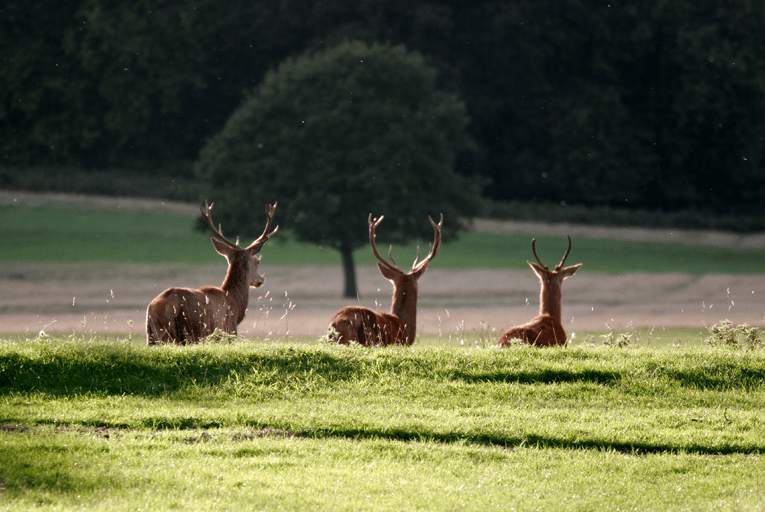 The Tamsin Trail is a family-friendly bike route in Richmond Park that stretches across 7 miles. Along the way, you'll pass:
Richmond Park deer – may or may not be open to the possibility of interspecies friendship.
King Henry's Mound – you'll see a pretty epic view of London here.
Isabella Plantation – see and smell the beautiful flowers and get a photograph for your socials.
Cafés – for a much-needed hydration and caffeine break.
Richmond Ballet School – you may recognise it from the Billy Elliot movie.
More deer grazing on the rugby pitches – they don't play rugby. Yet.
The trail has a shared path with walkers, so be sure to keep some space. It gets quite busy at weekends, so it's recommended that you go early, or even during the week if you can.
2. Regent's Canal (4.6 miles)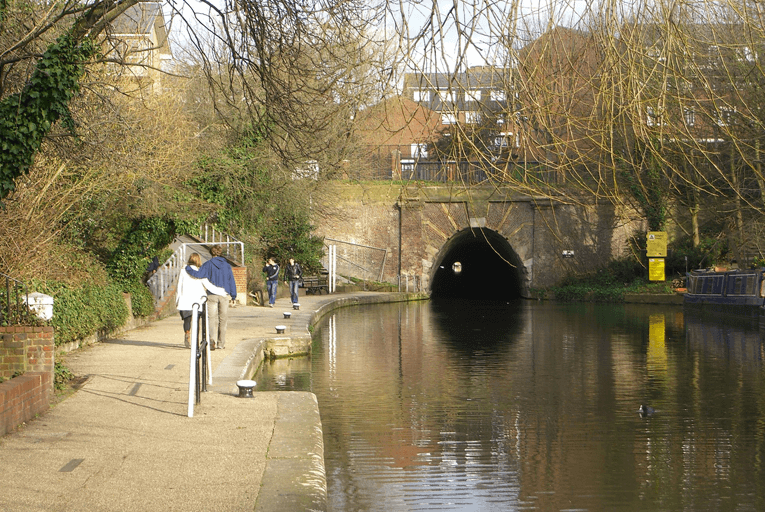 You're certain to avoid the traffic on this scenic route. It starts in Regent's Park, then onto Regent's Canal towpath and then loops back towards Camden Market. It's an achievable 4.6 miles long and gives the option of several exciting stops along the way. On this path, you'll see:
Queen Mary's rose gardens – with 12,000 roses (not the chocolates) planted in the gardens, it's a must-see.
London Zoo enclosures – some of the animals' enclosures back up right against the trail.
St John's Wood – be sure to pick out which houseboat you'd like to eventually retire to.
Camden Market – an essential stop for some lunch along the way, and maybe even a treat for dessert.
As this route is along the canal, we must advise you to stay clear of the edge. You don't want to become this summer's hit viral video sensation. Not this year.
3. Tower of London to Big Ben (4 miles)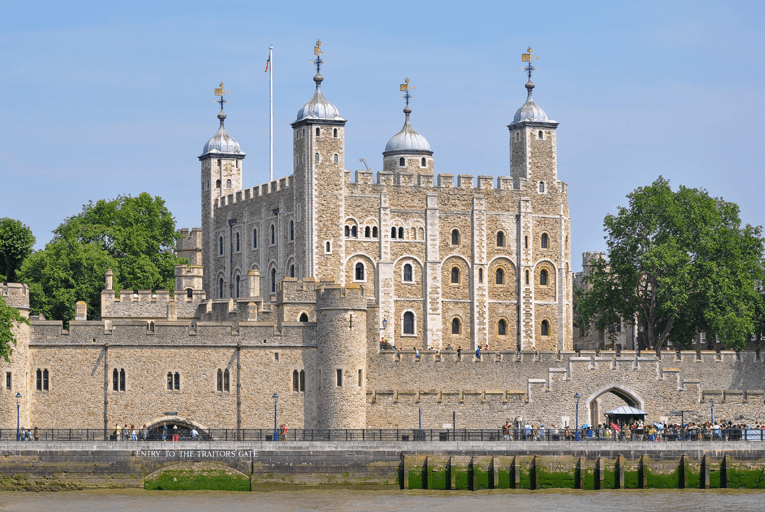 Get in touch with your inner tourist on this 4-mile spin that takes you on a sightseeing tour down by the river and Victoria Embankment. It's also got a cycle lane the whole way, so you won't have to worry about trying to carve out your own space through the traffic. On the way, you'll spot:
The Tower of London – It's a tower. It's in London. It's got jewels inside worth over £20 billion!
The Shard – Recreate the opening scenes of The Apprentice as you gaze adoringly at this intimidatingly large building.
Shakespeare's Globe – It's got a special licence to have a thatched roof, despite them being banned in London since the great fire of 1666.
Tate Modern – Admission to the main collection is free, if you fancy a pit stop.
London Eye – There's no 'I' in London, but there's an eye, if you look hard enough.
Big Ben – Technically it's the bell inside the clock that's called Big Ben, or Big William, if you're not close friends.
Palace of Westminster – See for yourself that it's far bigger than it looks on the telly.
You'll be hard pushed to pack in more iconic sights on a three-mile cycle. It's a really exciting route and you might even pick up a tourist keyring along the way, or at the very least, a knock-off Paddington Bear teddy.
4. Hyde Park (4.3 miles)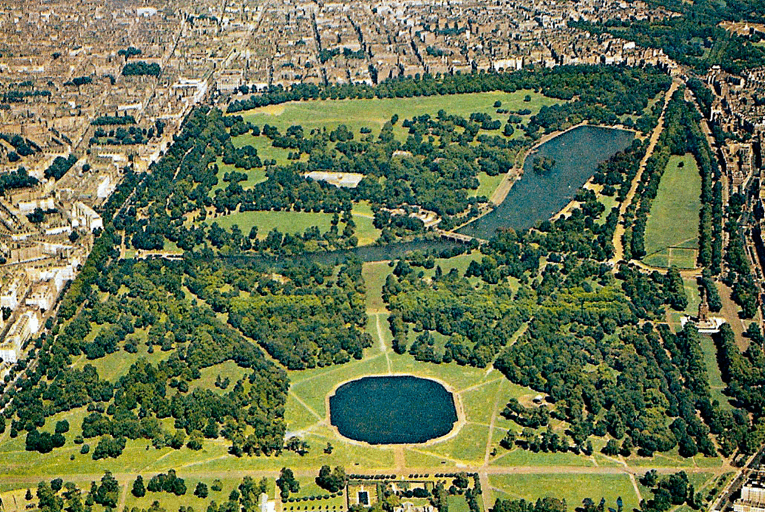 If you fancy a casual 4.3 mile picturesque cycle, this route is the one for you. Right in the heart of London, you can avoid the city's traffic and chaos by escaping to this beautiful (and deceptively large) park's cycle routes. Highlights include:
Princess Diana Memorial Fountain – The design is said to reflect Diana's life, as water flows from the highest point in two directions before meeting in a calm pool at the bottom.
Serpentine Lido – Take a dip in the Serpentine lake, if you dare. Warm water not guaranteed!
Waterside cafés – Have a coffee and watch the swans swimming in the lake. Bonus points if you buy them a coffee too!
Kensington Palace – Why not call into the Duke and Duchess of Cambridge for a long overdue catchup?
Royal Albert Hall – Pop in and catch a glimpse of England's largest organ (it's got 9,999 pipes).
Speakers' Corner – Head here on a Sunday morning to hear people passionately share their stories.
This is a good one for cyclists of all abilities as you can go as fast or as leisurely as you like. It's handy if you're using a Santander Cycle too, as there's several docking stations dotted around the outskirts of the park.
5. Hampstead Heath (4 miles)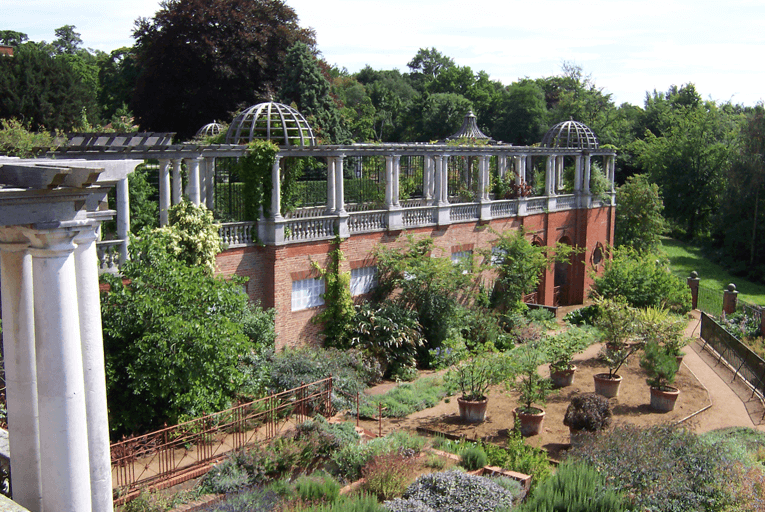 Deceptively close to central London, a jaunt around Hampstead Heath is just the tonic if you fancy feeling like you're actually a lot further from the city without having to go too far. Along the way, make sure you check out:
Back Lane – Be sure to stop and peruse the antique shops, just be mindful that anything you buy needs to be transported the rest of the way!
Hampstead Pergola – You'll get some amazing views over the Heath and Hampstead Hill Gardens. It's worth setting aside some time to really explore this spot.
Hampstead Heath – With hilly meadows, lots of grass and woodland, it's paradise. Just be sure to stick to the 8mph speed limit.
Highgate ponds – Remember to pack your swimsuit if you fancy a dip!
Parliament Hill –  It's one of the highest spots in London, so the views are inevitably well worth seeing.
Depending on the path you take, it can be an intensive cycle or a relaxed one. With plenty of opportunities to stop along the way, the heath is your oyster!
Whichever of these cycle routes you decide to take, be sure to send us a snap on our Instagram or Twitter. We'd love to see some photos you've taken along the way. And, if you've got any recommendations, send us your favourite cycling route suggestions so that we can share them with the masses.
Happy cycling!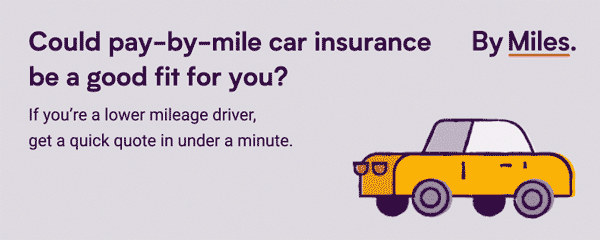 Spending more time exploring cycle routes than driving these days? If you drive under 150 miles a week, get a quick quote for a pay-by-mile car insurance policy by clicking here, and see if you could make a saving in under a minute.