"Getting a car insurance quote shouldn't take a whole lunch time."
This feedback from one of our early customers led us to totally rethink our quote pages.
The pricing of car insurance is extremely complicated, with many rules and adjustments. That's why you're always asked so many questions in exchange for a quote.
And while we're trying to make car insurance much simpler and more straightforward with our pay-by-mile policies, unfortunately we still have to use the same criteria to calculate risk and correctly price our policies. But that doesn't mean we can't try our best to make the process easier.
We already designed our quote pages to be shorter and quicker than anyone else – getting data from external databases and avoid asking unneccessary questions. But could we do better?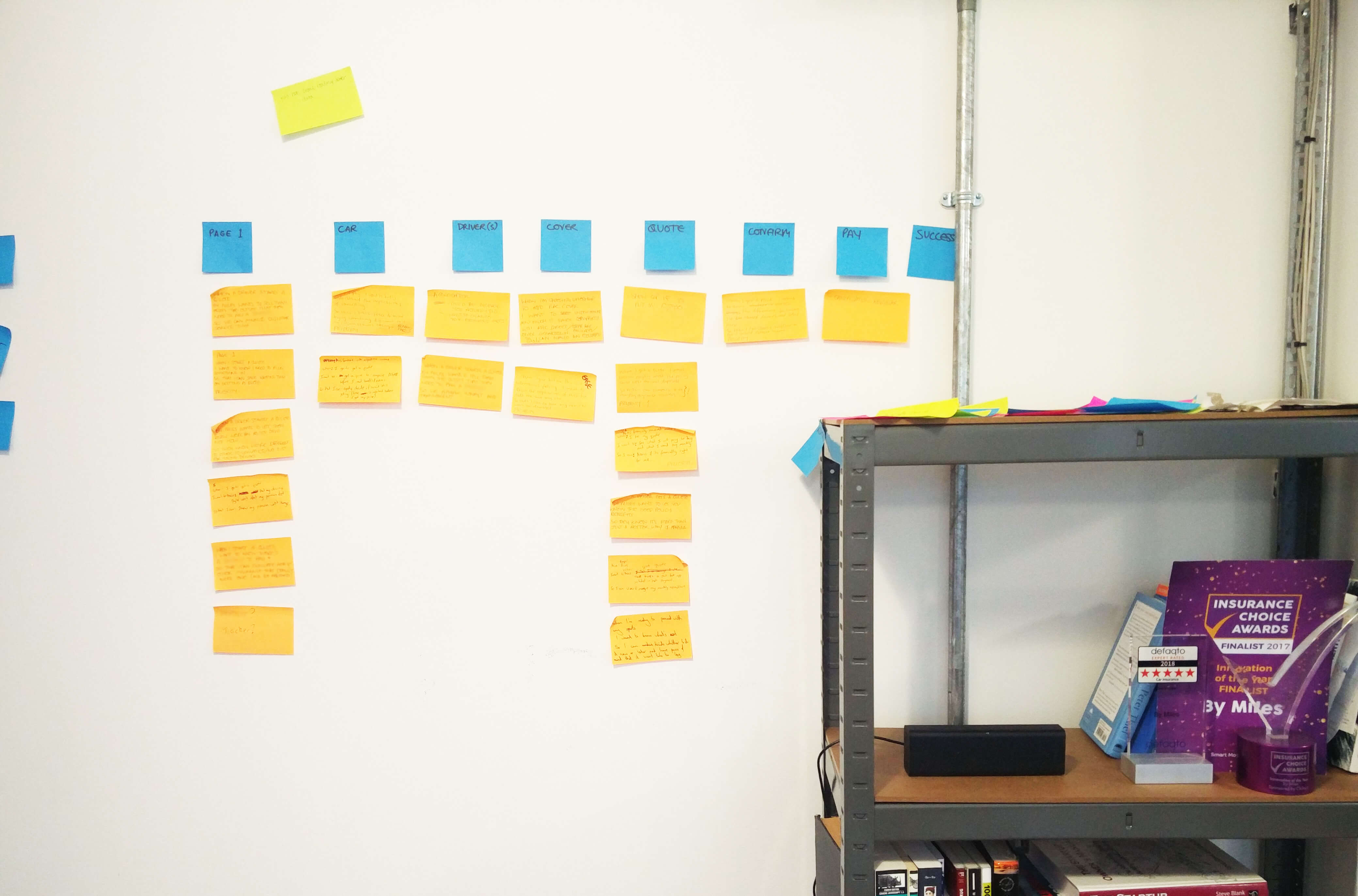 Planning out improvements to the main quote page
After a lot of design, user testing and input from our pricing team, operations team, compliance team and others, we're proud to introduce our quick quote – the fastest way to get an idea of your car insurance quote and understand how pay-by-mile works.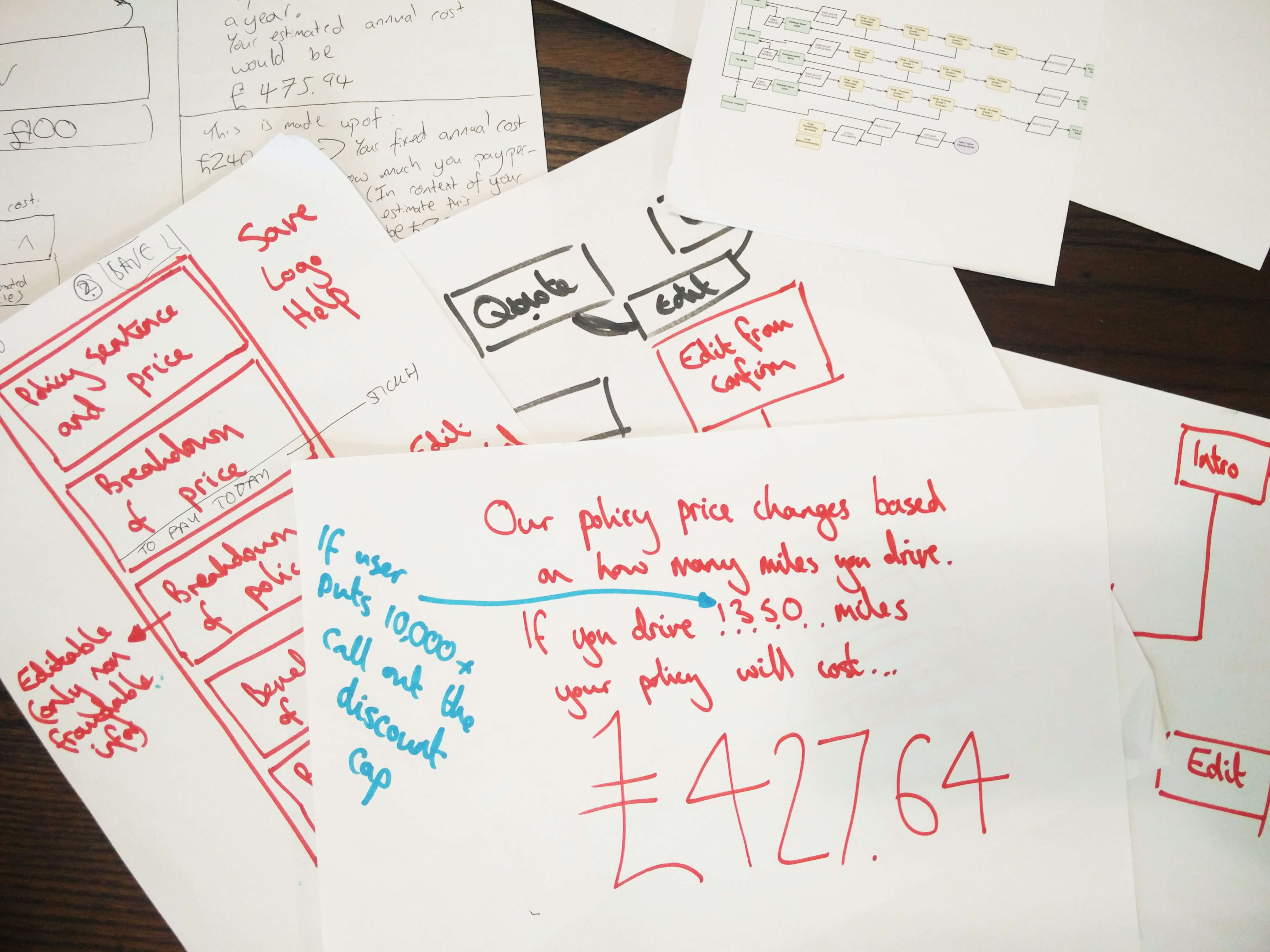 Quick, almost unreadable, sketches for the quick quote
By answering just four simple questions, we can give you a good idea of the quote you'll get. Of course, we have to make a bunch of assumptions to do this – so the final quote you see may go up or down once you've completed the full quote form. I do also have to point out that, depending on your situation, getting a quick quote is no guarantee that we can cover you.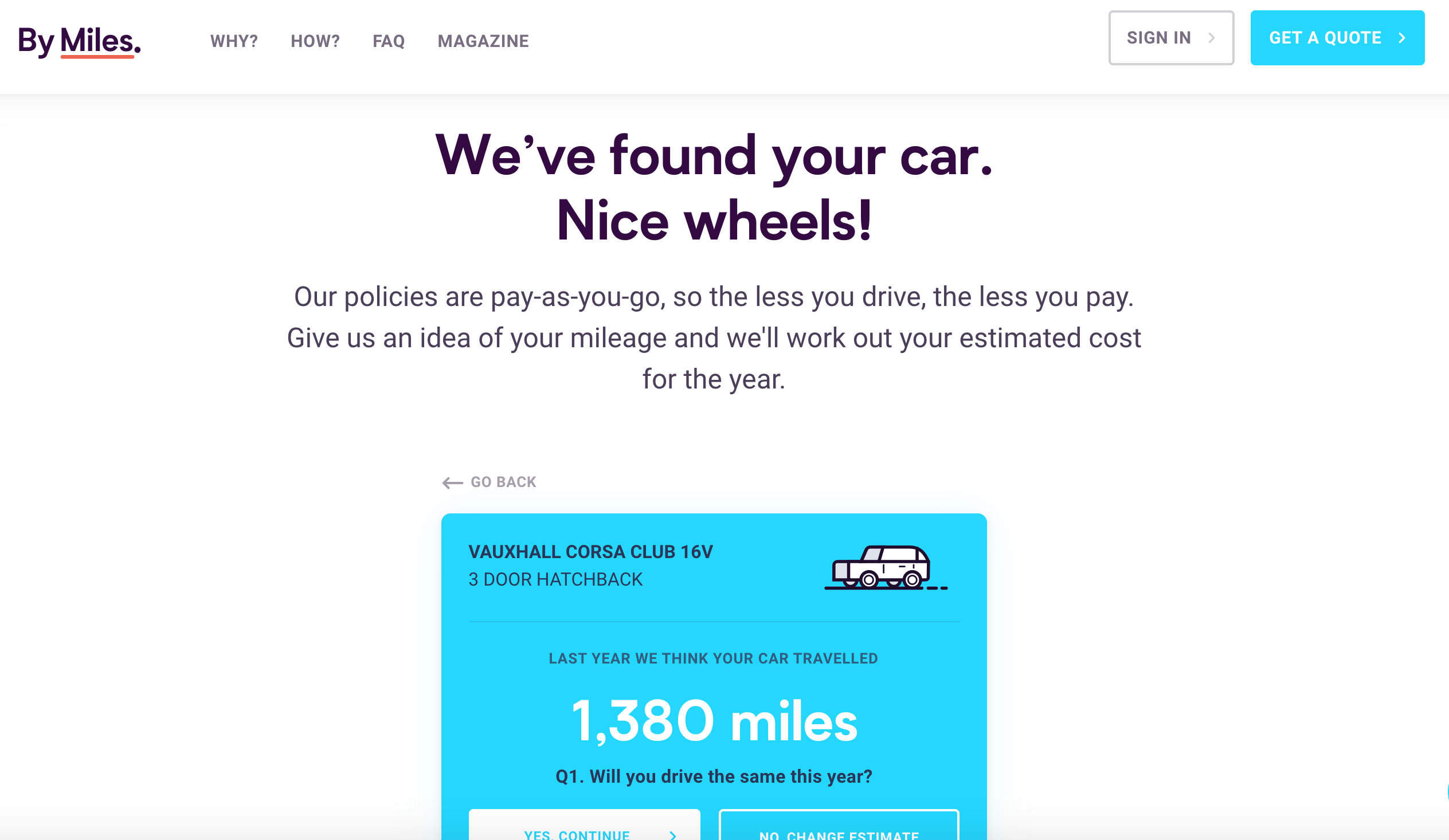 The quickest way to get a pay-by-mile quote
Give it a whirl on our homepage at bymiles.co.uk, and as always, please do let us know what you think by emailing us at hello@bymiles.co.uk. We know we can always do better, and hearing from drivers like you helps us continually improve the service.
In the meantime, we hope you enjoy the fastest way ever to get a car insurance quote!