A bit of forward planning can make your MOT check a smoother, less expensive experience. Use our checklist to give you a head start.
There are a few common MOT test nightmares. The one where you're told that your much-loved ride is a write-off. That one where your car is fine but you're charged £200 for a top-up of windscreen washer fluid. And, of course, that one where you turn up only to realise you're naked from the waist down.
Fortunately, that second part probably won't come to pass. And with a little bit of effort, you can avoid the first two becoming a reality too. It's worth it, because passing isn't a sure thing. In fact, the Driver and Vehicle Standards Agency say that more than a third of cars fail.
In this article we'll run over the things you need to check ahead of your test. This way you can get them fixed in advance – a good way to reduce the cost of your MOT inspection.
First things first. Why do I need an MOT?
Whether it's dangerous drivers or dangerous cars, as providers of car insurance, we're all for reducing risks on the road. Most sensible people feel the same. So, just as you can't drive without a licence, it makes sense that there's a minimum standard of roadworthiness vehicles have to meet.
An MOT (Ministry of Transport) test is basically a car health check-up that ensures your car meets that standard. Fail it and your car is off the road until all its issues are solved. And while the engine, gearbox and clutch won't be examined, the rest of your car will get a thorough going over.
One thing you can do is to allow a bit of time before your MOT appointment to check your car before it goes into the garage. With a By Miles policy we can send you an automatic reminder when your MOT is due. Alternatively, why not set yourself a reminder in your phone's calendar for one week before your appointment.
This way you have a week to go through the MOT checklist below and take any necessary actions before your car is investigated. And if you're unsure about when your car's MOT runs out, no need to worry… The DVLA offers a useful tool – see check the MOT status of your vehicle.
So, let's get down to what you should be looking at.
Headlights
Make sure all your lights are working. A bust bulb is usually cheap and easy to replace, but if the garage has to do it for you they may charge a lot more. A good way to check this is by getting someone else to walk around your car to check each of the lights whilst you're in the driver seat.
Number plates
These need to be clean and legible, so give them a wipe.
Wheels and tyres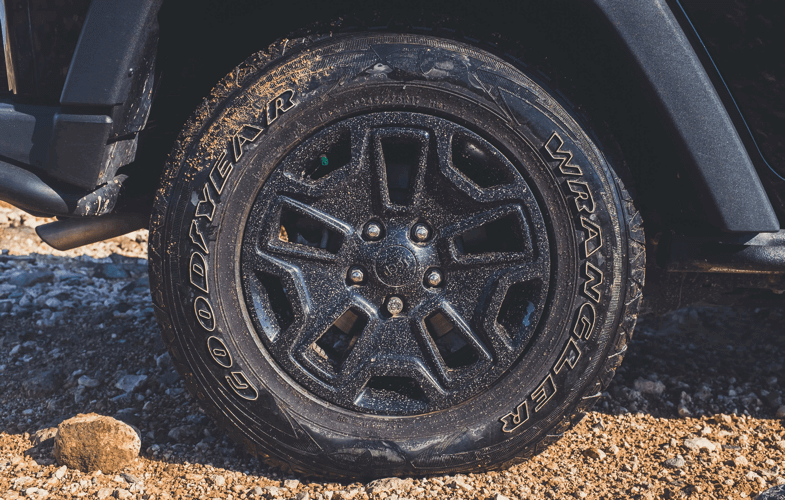 27% of MOT test failures relate to tyres, so this is one you really need to be aware of. As well as being undamaged, you need to make sure your tyres' treads are at least 1.6mm deep. If not, they'll need to replaced.
There's more than the cost of the tyres to consider. Driving on unfit tyres can lead to a fine of up to £2,500 per a tyre. Naturally, if one is worn the rest are likely to be, so you could be looking at a £10,000 hit. Oh, and there's a three point fine for each tyre too – enough to turn a full set of defective tyres into a driving ban.
A clever way to check the tread of your tyres is by inserting a 20p coin into the grooves on the tyre. If you can't see the rim of the coin, you're probably within the legal limit. If you can see it then this might be an indication that they're too worn – so it's probably best you get them checked and changed before your MOT date.
Seats and seatbelts
Seatbelts need to be in good working order (obviously), and your seats need to be adjustable forward and back. It seems like a minor detail, but it's important to ensure that the driver can always get a good view of the road – one of the essential criteria for passing an MOT.
Windscreen and wipers
Replacing your wiper blades is often quick and simple. And it's also essential. If they're torn or unable to keep your windows clean there's the potential for dangerous visibility issues, which means an MOT failure. Damage to windscreens is also a big deal – even if the damage may seem small. A 40mm crack will prevent you from passing.
Washer fluid
The washer bottle needs to be topped up or your wipers will be going back and forth in vain. This is such an easy fix there's no need to pay a professional to do it.
Horn
It's easy to forget that your horn has a higher purpose than to hurry along people you're picking up. By alerting other road users to your presence in situations where they can't see you, it can prevent accidents. Basically, it needs to be working.
Fuel and engine oil
Top these up beforehand to avoid paying over the odds. Before you rush to the shop to get some oil make sure you know which kind of engine oil is best for your vehicle. You can ask your manufacturer or main dealer.
Warning lights
If your warning lights are on, you'll be failing your MOT and possibly paying big for the garage to investigate and fix the issue. That's not a great position to be in because – as this horror story shows – it's definitely helpful to be able to drive away and get a second opinion.
If you're with By Miles, our Car Medic tool can help you identify the problem. It lets you know about any engine codes or error codes that your car is sending when warning lights come on, giving you more detail as to what the problem is.
Mirrors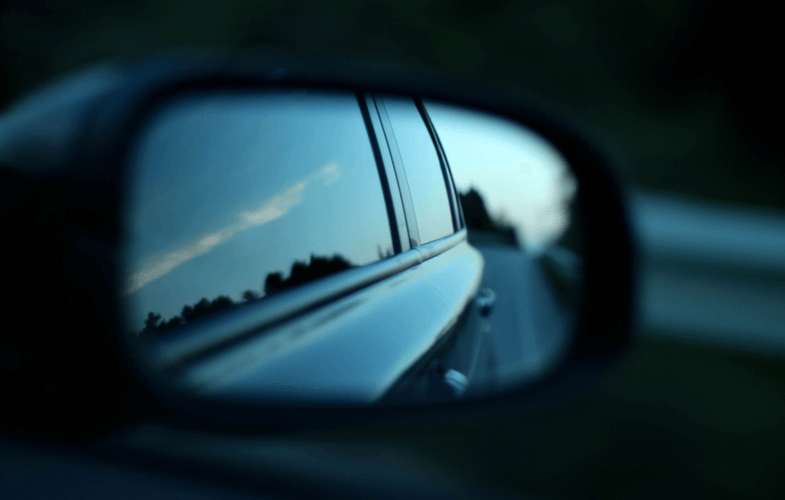 Intact mirrors are essential to pass your MOT. Simply check that none of the three mirrors are cracked, spoil your view or have a damaged edge.
Get preparing for your MOT
Run through this checklist, tackle any issues that come up and you'll be in a good position to get through your MOT. Obviously, not every problem will be something you can fix yourself, but by spotting problems early you give yourself the chance to shop around and get help at a competitive price.
Above all, don't ignore those warning lights on your dashboard – and remember that our Car Medic allows you to see fault codes and get more detail on what the problem might be.
Finally, remember that the criteria for the MOT changes quite regularly, so try and keep an eye on updates. For the lowdown on what's changing this year, see our guide on the new MOT test for 2018. What do you need to know?